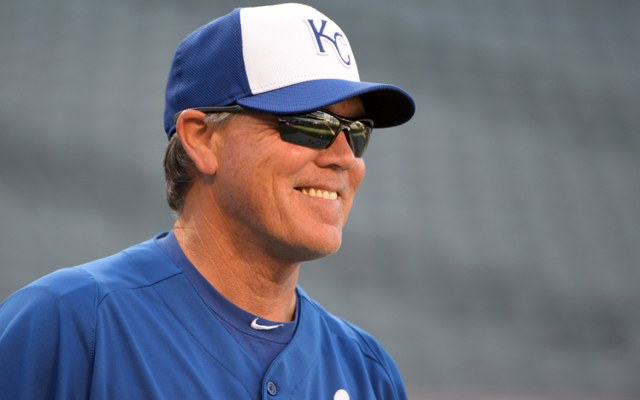 More Managers: Cubs: Dave Sveum out | Twins: Ron Gardenhire gets two-year extension
The Royals have signed manager Ned Yost to a two-year contract extension, the team announced. The deal covers the 2014 and 2015 seasons.
Yost, 59, has managed the Royals since 2010 and they've gone 284-329 (.463) under his watch. The team has, however, increased its win total in each of his four seasons at the helm, including an 86-76 record in 2013 that was the franchise's best since 1989.
Kansas City's improvement is the result of many things, including the sacrifice of Wil Myers to the Rays pitching gods to acquire James Shields. Eric Hosmer took a big step forward, Ervin Santana was outstanding after being acquired from the Angels, and Greg Holland was arguably the best closer in the AL. The Royals have a really strong young core.
GM Dayton Moore made it clear last week the team hoped to sign their manager to a new contract. Prior to joining the Royals, Yost managed the Brewers from 2003-08.