The legend of Mordecai 'Three Finger' Brown
Earlier Sunday, we posted the Cubs single-season all-time team. The ace of the pitching staff? A Hall of Famer who had a mangled pitching hand.
All-Time Single-Season Cubs team, lineup
Sunday, your Eye on Baseball scribes begin a 30-team series with the Chicago Cubs' All-Time Single-Season team. The ace of our pitching staff is the legendary Mordecai "Three Finger" Brown. So with it being a proverbial slow news day in the offseason, let's take a little time to discuss Brown.
Brown's mangled right hand came about like so, via SABR.org:
Because of childhood curiosity, Mordecai lost most of his right index finger in a piece of farming equipment. Not long after, he fell while chasing a rabbit and broke his other fingers. The result was a bent middle finger, a paralyzed little finger, and a stump where the index finger used to be.
Here's a picture of his hand, via who2.com: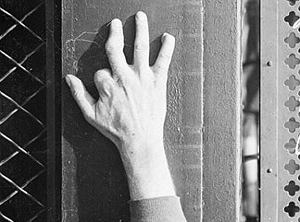 The result of the accidents was Brown becoming one of the first truly great breaking ball pitchers in Major League Baseball, as the odd fingers made for natural spin on the ball. Via the SABR article linked above, Ty Cobb once called Brown's pitching "the most devastating" he had ever attempted to hit.
Brown, a 5-foot-10, 175-pound right-hander, went 239-130 with a 2.06 ERA (139 ERA+) in his career. He ranks sixth in history in career ERA, ninth in WHIP and 14th in shutouts.
Brown made it onto our Cubs team with his 1906 season, in which he went 26-6 with a 1.04 ERA (253 ERA+, which is eighth best in a single season ever) for a Cubs club that went 116-36 and then lost the World Series. They would, however, win the 1907 and 1908 World Series. During those two World Series, in which Brown's Cubs bested Cobb's Tigers, Brown started three games. He won all three games while working 20 innings and not allowing an earned run.
Brown was elected to the Baseball Hall of Fame in 1949. Here's his Hall of Fame video bio: