Tony Phillips, underrated super utility man, dies at 56
Tony Phillips, one of the most underrated players in baseball history, has died at the age of 56 due to a heart attack.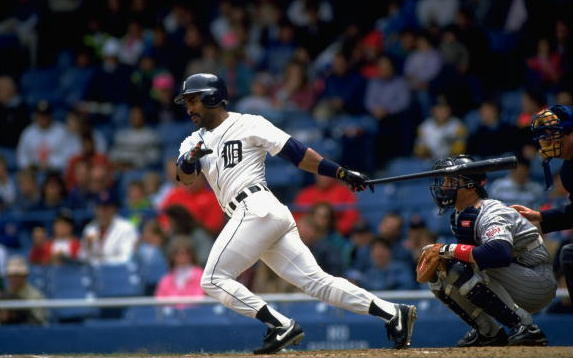 Tony Phillips, an underrated super utility man during his playing days, has died at the age of 56, the Athletics confirmed. Phillips died due to a heart attack, longtime A's teammate Dave Stewart told Susan Slusser of the San Francisco Chronicle.
"T.P. was like my little brother," Stewart said to Slusser. "You always knew when he was in the house. He was just a little sparkplug, fiery. Just a good, good friend."
Phillips played 18 big league seasons from 1982-99, mostly with the A's, though he also suited up for the Tigers, White Sox, Angels, Mets, and Blue Jays. He won a World Series ring with Oakland in 1989.
During his career Phillips hit .266/.374/.389 (109 OPS+) with 160 home runs and 177 stolen bases. He put up a .282/.402/.422 (121 OPS+) batting line and averaged 15 homers, 13 steals, 110 walks, and 110 strikeouts during his peak from 1991-96.
In addition to his on-base ability, Phillips also played all over the field during his MLB career. He played every position other than pitcher and catcher and he played all those positions well. Phillips logged his most time at second base (778 games).
Believe it or not, Phillips actually played baseball in 2015. He appeared in eight games with the Pittsburg Mettle of the independent Pacific Association, going 3 for 23 (.130). Phillips did draw 10 walks and posted a .394 on-base percentage, however.
By WAR, Phillips is the greatest player in history to never appear in an All-Star Game. He retired with 50.8 WAR and only once (1993) did he receive MVP votes. Phillips received just one (one!) Hall of Fame vote in his only year on the ballot in 2005.
Phillips was criminally underrated as a player. He was Ben Zobrist before Ben Zobrist, and had Phillips played these days, he would have been rewarded handsomely for his skill set.