The downward spiral of Johnny Manziel is marching along completely unabated. For the second time in less than three months, Manziel was fired by an agent.
Manziel got dumped by his first agent Erik Burkhardt back in February amid an investigation into domestic violence allegations by his then-girlfriend Colleen Crowley. 
Shortly thereafter he was released by the Browns. Manziel was picked up by Drew Rosenhaus, but the marriage didn't last long: after giving Manziel a five-day ultimatum, Rosenhaus decided to get rid of the former Heisman Trophy winner. 
And now Drew Rosenhaus officially has terminated Johnny Manziel, making him second agent in two months to fire the talented and troubled QB.

— Adam Schefter (@AdamSchefter) April 19, 2016
The ultimatum from Rosenhaus came on April 13 and was relating to Manziel's need to get treatment. The former first-round pick didn't respond to Rosenhaus' request within two days and clearly he hasn't listened at this point either.
Manziel reportedly trashed a multi-million dollar house in Los Angeles and it's unclear whether Browns receiver (if we can call him that) Josh Gordon was there.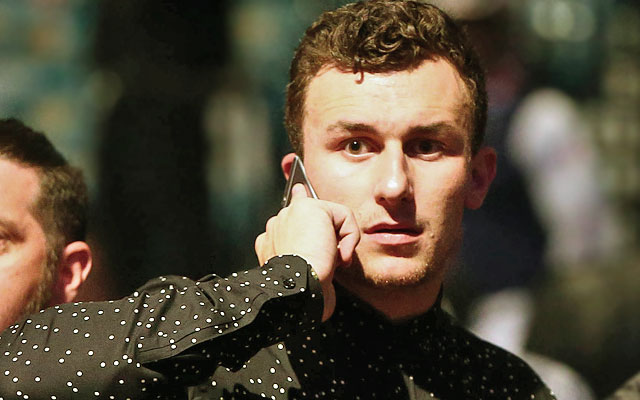 We do know Gordon was with Manziel when the two were spotted throwing down at Coachella. 
Manziel probably wouldn't tell you this, but his life is in steep decline right now. It's just sad at this point and it's all but guaranteed he won't be on an NFL roster in 2016. Beyond that is very much a question mark at this point too.