Twitter users have a case of Pro Bowl apathy
The Pro Bowl is on. The Grammys are on. The Royal Rumble is tonight. The result? The Pro Bowl is getting blasted on Twitter.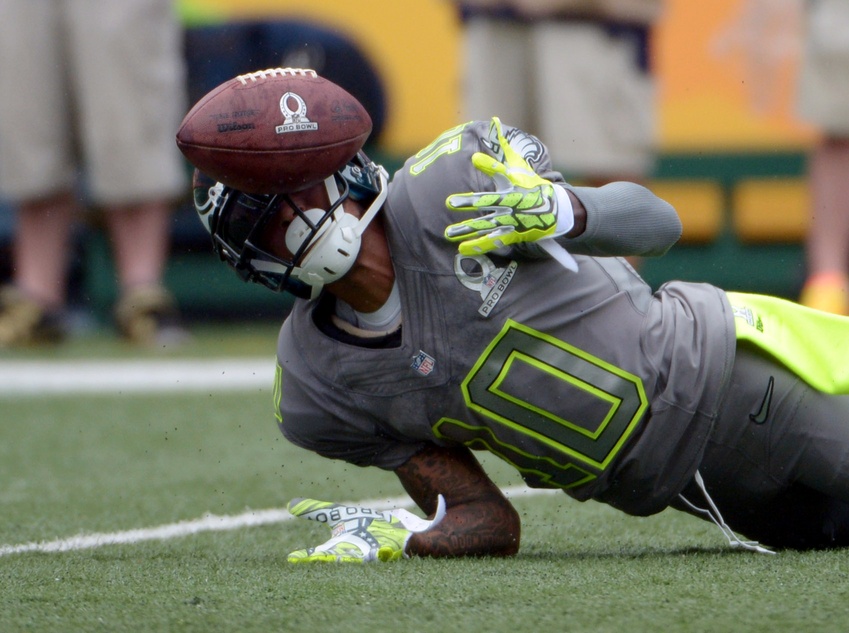 The NFL nearly canceled the Pro Bowl due to a lack of interest from fans and players as well as the cost of the game. After the beating the NFL's version of an all-star game took on Twitter, the NFL may want to reconsider the game. Again.
IDEA TO MAKE THE PRO BOWL THE MOST VIOLENT FOOTBALL GAME EVER: after the game, fans vote on best hit (legal or otherwise). winner gets $5M

— DougExeter (@DougExeter) January 21, 2014
Public Service Announcement: Life is too short to watch the Pro Bowl.

— Tom Fornelli (@TomFornelli) January 27, 2014
If they turned the Pro Bowl into the Rock n' Jock football game, I would watch it.

— Mark Ennis (@Mengus22) January 27, 2014
The Pro Bowl is like if Coachella were nothing but bass players

— Bobby Big Wheel (@BobbyBigWheel) January 27, 2014
Friendly reminder that the ratings for tonight's Pro Bowl will be similar to every World Series game. America needs a football intervention

— Andrew DeWitt (@DeWittCBS) January 27, 2014
It's like the NFL called Oregon and said 'Do you have any really ugly leftover jerseys we could have? We want to use them for the Pro Bowl.'

— John Breech (@johnbreech) January 27, 2014
I'm still embarrassed by how much 7-year-old me used to get into the Pro Bowl.

— Mike Rutherford (@CardChronicle) January 27, 2014
The Pro Bowl should be played by the players' kids on a trampoline field.

— Ashley Burns (@MayorBurnsy) January 27, 2014
Oh hey, the Pro Bowl's on. So nice to see the Patriots who got a free vacation to Hawaii. They earned it.

— We Take The Stairs (@NoEscalators) January 27, 2014
They could play the Pro Bowl on the moon and it would still be an embarrassment to the NFL.

— Jeremy Barfield (@BarfieldRage) January 27, 2014
This might be the only day of the year that the NFL could lose to music in the ratings.
Macklemore is a Pro Bowl alternate.

— Tim Baffoe (@TimBaffoe) January 27, 2014
Tonight when you're mocking pointless recognition for people you're not fond of, please be sure to specify #Grammys or #ProBowl.

— Jason Gay (@jasonWSJ) January 27, 2014
TV tonight offers two things. You can watch people pretend to sing or pretend to play football. #grammys #ProBowl

— Unappreciated Pastor (@Rev_Norespect) January 27, 2014
Pro Bowl, Grammy's, and a Bachelor Wedding on TV. If I don't read a book tonight I never will.

— Mick Shaffer (@mickshaffer) January 27, 2014
Retweet if you won't be watching the Pro Bowl or the Grammy's tonight

— AD (@croat_) January 26, 2014
It sure looks like the former top pick will be benched heading into the regular season for...

Someone asked him to start the press conference of course

Derrick Johnson wants to discuss players' First Amendment rights amidst the protests
High praise from one of the most athletically gifted quarterbacks ever to step on a football...

Nobody will mistake Joe Looney for his star teammates

Osweiler is being benched in favor of DeShone Kizer