Happy Anniversary: Mike Schmidt's retirement
Exactly 24 years ago, perhaps the greatest third baseman in baseball history retired after a poor stretch, recognizing it was time to walk away.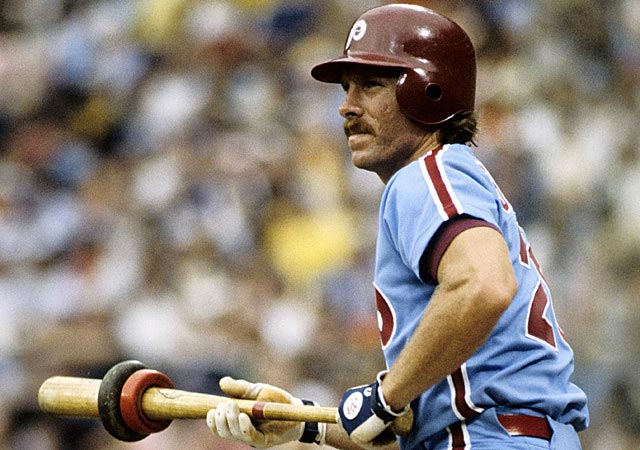 More MLB: Scoreboard | Standings | Probable Pitchers | Sortable Stats | Odds
On May 29, 1989, one of the greatest players in baseball history announced he was calling it a career: Michael Jack Schmidt.
Yes, his retirement happened in the middle of a season. In fact, he played 42 games that year, including the previous day. And that's because Schmidt decided not to hold on too long -- like far too many in any number of sports before him have tried to do.
From the May 30, 1989, Associated Press article on the matter:
''Over the years, I've set high standards for myself as a player, and I always said that when I couldn't live up to those standards I would retire,'' Schmidt said. ''I no longer have the skills needed to make adjustments at the plate to hit or to make some plays in the field and run the bases.

''I feel like I could ask the Phillies to keep me on to add to my statistics, but my love for the game won't let me do that.''
Schmidt hit .088 with no home runs in his final 18 games, bringing his final season line down to .203/.297/.372 on the year. He also made costly errors in each of his last two games.
But that wasn't the Schmidt everyone saw during the course of his career. 
He won three NL MVPs and 10 Gold Gloves. He led the league in on-base percentage three times and slugging percentage five times. He won a World Series as a member of the 1980 Phillies.
Schmidt clubbed 548 homers with 1,595 RBI and 1,506 runs in a non-power era, as he led the league in home runs 10 times and RBI four times.
He also played each and every one of his 2,404 games in 18 years for the same team, the Phillies.
The sabermetric crowd loves him, too, as Schmidt was anointed the best third baseman of all-time by Bill James in his historical abstract (the updated version from 2001) and Schmidt's WAR (baseball-reference.com version) of 106.5 ranks 19th of all-time among position players -- and tops among full-time third baseman.
So after all this, it's not surprising that Schmidt was elected overwhelmingly (96.5 percent of the vote) to the Baseball Hall of Fame in 1995.
And it has now been 24 years since he retired.
Despite an awful month, the Dodgers are again NL West champions

The record of 38 previously belonged to Hall of Famer Frank Robinson

The report also says that Jeter had outgoing president David Samson do the firing
This wasn't a traditional hidden ball trick, but the Blue Jays pulled it off

The Tigers essentially fired Brad Ausmus on Friday, but things are going to be ugly for a...

The club made the announcement on Friday