Happy Anniversary: Montreal Expos first win in 1994
It was exactly 20 years ago today when the best Montreal Expos team ever won its first game.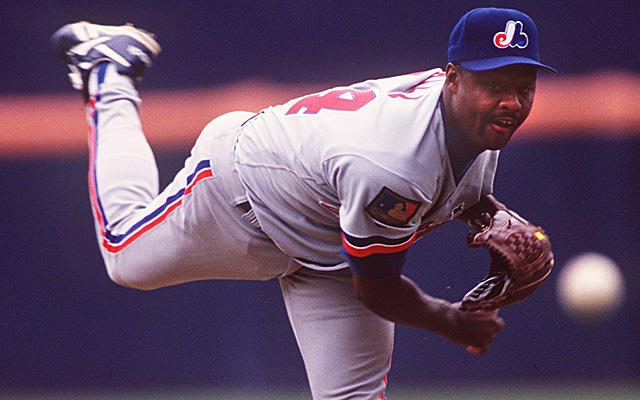 More MLB: Scoreboard | Standings | Probable Pitchers | Sortable Stats | Odds
The 2014 season marks the 20th anniversary of the fateful 1994 season. That is, the strike-shortened season in which the World Series was cancelled. The best team in baseball was the now-defunct Montreal Expos, who were 74-40 (a pace of 105-57) when the season concluded.
Now, we don't know what would have happened. It's possible the Expos would have folded down the stretch and missed the playoffs. It's possible they would have been bounced before the World Series. By the same token, though, it's also possible they would have won a World Series championship. The franchise had previously only been to the playoffs one time and lost in the NLCS (in 1981).
It's fair to question almost anything involving the rest of the 1994 season, had it not been cancelled, but it's very reasonable to say that the 1994 Expos were the best team in franchise history.
Would a 1994 World Series title have meant that the Expos would have survived in Montreal? Again, we'll never know. But in this 20th anniversary of that excellent 1994 season, we'll commemorate those Expos here in Eye On Baseball with the occasional Anniversary post on certain days throughout the season.
And on April 5, 1994, those Expos won their first game of the season (box score on baseball-reference.com).
The score was 5-1 in Houston's Astrodome. Rondell White and Larry Walker each collected two hits. White and Wil Cordero doubled while Walker homered. Mike Lansing scored a pair of runs while leadoff man Marquis Grissom was on base twice and scored once. Ken Hill picked up the victory by working six strong innings, allowing only one run on six hits.
The game was tied, 1-1, entering the sixth inning. With one out, White grounded out and plated Grissom. Walker followed with a two-run homer to give the Expos a 4-1 lead. That would be all they needed and then some. Hill worked a 1-2-3 sixth and then Jeff Shaw, Gil Heredia and John Wetteland combined for three scoreless innings in relief.
And just two games into the historic season, the 1994 Montreal Expos were 1-1.
Colon wants to break a Dennis Martinez record

The Twins have been rumored to be interested in Darvish all winter

Rolen is one of the best third basemen of all time, but you wouldn't know it based on this...
Neither Josh Donaldson nor Brian Dozier have talked about a new contract extension

Francisco leads the Dominican Winter League with seven home runs

Thome deserves enshrinement and here's why the case against him does not hold up