Have the Astros really ordered hitters not to swing at 3-2 pitches?
There's a story making the baseball rounds that the Houston Astros have ordered some of their minor-league hitters not to swing at 3-2 pitches.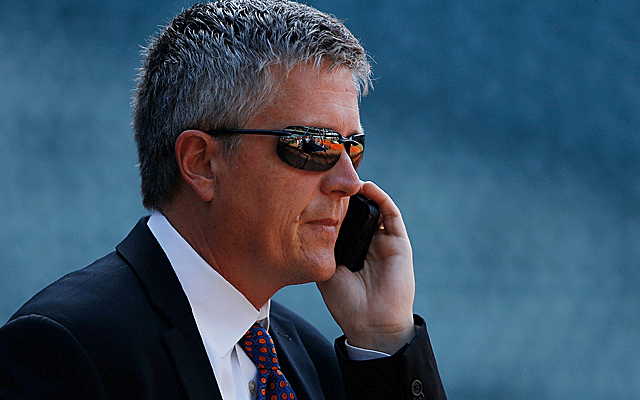 The story has made the baseball rounds, in part because veteran baseball men are willing to believe anything about the Astros, in part because there's a grain of truth to it.
Did you hear that they've ordered their low-level minor leaguers not to swing at any 3-2 pitches?
It's not exactly true. Not yet, anyway.
They have suggested to their hitters that they should be more selective with a full count, and according to sources they have also suggested to their minor-league managers that if the hitters don't do it on their own, it could be made mandatory at some point.
But it's not happening now. In fact, in one three-game series last week, hitters from the Astros' low-level Class A Quad Cities team swung at 14 of 19 full-count pitches, according to data compiled from milb.com. Carlos Correa, the first overall draft pick last June, swung at six of six.
In that one series, the results weren't good, with only one hit resulting from all those swings. Of the five pitches they took, four were called ball four.
Astros general manager Jeff Luhnow told CBSSports.com's Jon Heyman that there is an "organizational philosophy" of taking more 3-2 pitches. Luhnow said the Astros want their hitters to stay away from 3-2 pitches on the edge of the plate, and only swing if they get a pitch they believe they can drive.
"You're one ball away from getting a free base," Luhnow said. "Obviously, you're one strike away from going back to the dugout."
Luhnow credited the approach to first-year hitting coach John Mallee, but one member of the Astros' 2012 major-league staff said it was raised in meetings during last season.
Through the first 26 games of this season, the big-league Astros have walked just 31 times in 121 plate appearances where the count went full. Only five teams have fewer full-count walks this year (the A's, with 63 in 172 plate appearances, have the most).
But that may have more to do with having a young, inexperienced (and not terribly talented) team than with following any philosophy.
The Astros have hit three home runs on a full count, two of them by Rick Ankiel.
"I heard somebody mention that a percentage of time it's not a strike," said Ankiel, who is 3 for 6 with no walks and three strikeouts in six full-count plate appearances. "But I think I'll take the home runs."
Luhnow probably would agree, since the philosophy was always about swinging at full-count pitches you can drive, and not ones on the margins.
Besides, Luhnow always tells his employees that anything they try is open to adaptation. With the position the Astros are in, it's hard to say it's wrong to try anything that might work.
No matter how crazy it might sound.
The lefty starter is coming off a terrible season

After acquiring Ian Kinsler and Zack Cozart in recent days, the Angels are trending upward

Cozart's coming off a big season as the Reds' shortstop
The veteran slugger spent the last eight seasons with Cleveland

The Padres may be poised for an active winter

Yes, Bryce Harper is going to make a lot of money next winter