Cleveland Plain Dealer celebrates 'The Return' with front page
Cleveland paper celebrates return of the prodigal son after four years of partying and winning titles in Miami.
LeBron James is coming home to Cleveland and the Cleveland Plain Dealer is celebrating in artistic style with this new cover for Saturday. James announced his decision in an essay on Sports Illustrated Friday that he's coming back to the Cleveland Cavaliers.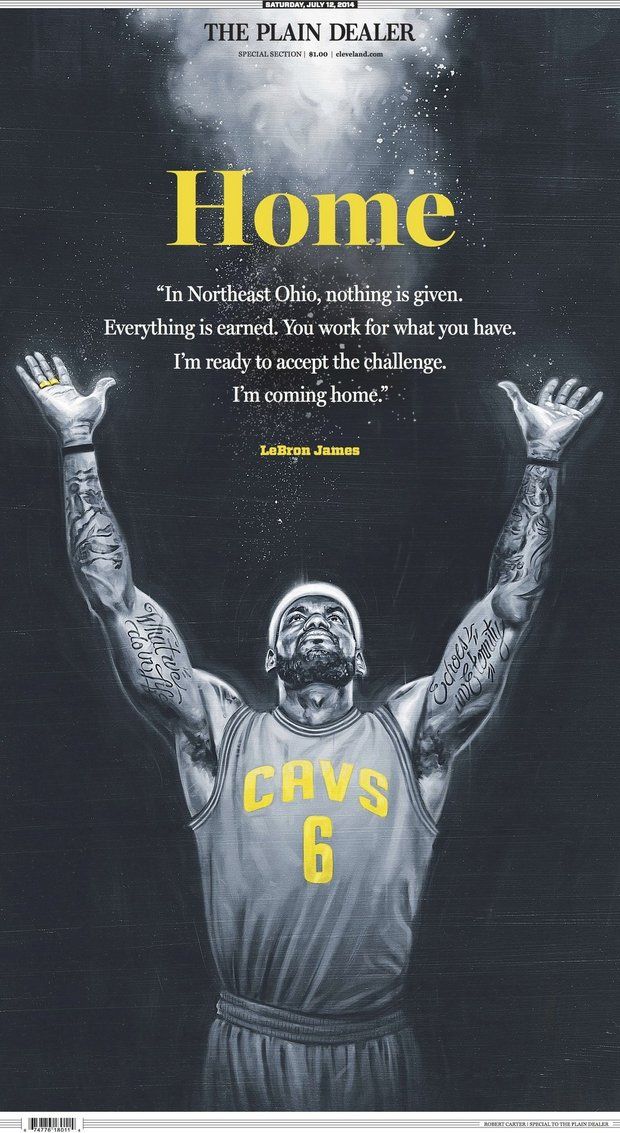 All of a sudden all the vitriol and betrayal James faced in Cleveland after the decision is being washed away in a rush of happiness over his return. He'll be treated not as a traitor slinking back but as a hero returning, which is kind of weird. But still. Cool cover, CPD. 
We've got all the scores, highlights and news from all of Sunday's games

The Rockets beat the Warriors 116-108 on Saturday night

The Cavaliers gave up 148 points in their loss Saturday afternoon to the Thunder
Blatt made the comment before coaching in the All-Star Game in Turkey

Is this rock bottom for the Cavaliers because it sure feels like it is

Wade, as he's done so many times in his career, threw it up to LeBron for the thunderous f...