Daryl Morey 'proud' that he may have made worst pick ever in White
Houston GM says it just shows they "swing for the fences."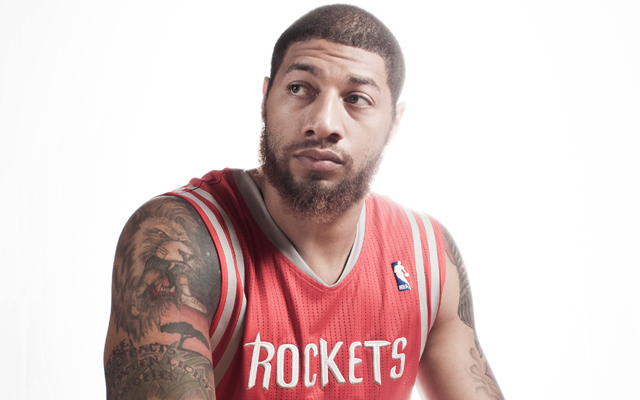 At the same season-ticket-holders event where he said Omer Asik is likely to remain a Rocket for the duration of his contract, Rockets GM Daryl Morey said he's "proud" of the fact that he may have made the worst first-round draft pick of all time. From ClutchFans.net: 
Morey believes his worst moves as a GM were drafting Royce White and surrendering a first-round draft pick in the Terrence Williams trade.

"I take some sort of pride that you could argue that Royce White is the worst first-round pick ever. He's the only one that never played a minute in the NBA that wasn't just a foreign guy staying in Europe. It just shows we swing for the fence," Morey quipped.
via Morey Q&A: Expect Asik to remain a Rocket throughout contract | Houston Rockets Blog | ClutchFans.
Morey drafted White out of Iowa State 16th in 2012, in a trifecta of picks which netted Terrence Jones and Jeremy Lamb (eventually traded to Oklahoma City in the James Harden trade and developing into a quality rotation player). White suffered with highly-publicized anxiety issues but his attitude towards the Rockets' unwillingness to bend to every demand about it showed maturity problems for the start. He was suspended, refused to go to the D-League Rio Grande Valley Vipers for assignment, never played a game with Houston, and was eventually traded to the 76ers to clear room to sign Dwight Howard. He was then waived by the Sixers. 
On one level, Morey's right to be hard on himself because let's face it, he took a guy with the 16th pick who currently does not have a job in the NBA just a year and a half later. But White was always projected as a first rounder and the anxiety issues were considered to be concerns about him, not "you should stay as far away from him as possible." And in the end, his issues seem to be more attributable to his own maturity and approach than his mental health. 
Still, yeah, that was a bad pick in retrospect. 
(Note: The author of this post suffers from social anxiety.)
Thomas spent a day with a 10-year-old girl whose family is also new to Cleveland

Barkley did not hold back with his opinion of the Big Baller Brand patriarch

We have all the latest scores, highlights and news from Wednesday's NBA games
LaVar Ball also made it clear he thinks his sons are being placed in 'a great situation'

The Thunder are just 12-14 on the season, despite the addition of Paul George and Carmelo...

The then-Heat teammates squared off during the 2011 ECF, but Erik Spoelstra put a stop to the...