VIDEO: Avery Bradley with an insane shot from behind the backboard
Behind-the-backboard, off-the-bounce at-the-buzzer, never-a-doubt.
Avery Bradley for the Celtics made this shot Tuesday night, and wow. Just wow. 
That's just crazy.
What a fun shot. I don't even know where you put that on a shot chart.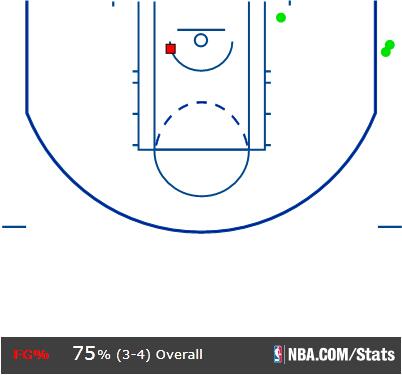 Bradley's shooting 43 percent this season, by the way. 
LeBron called a report that he would beat up Kyrie Irving 'not facts'

There are still some gems to be found in what amounts to the NBA's summer scrap heap

It seems The King is unhappy after being hearing about the point man's request to be dealt
Irving wants to play on his terms, and may be willing to throw away winning with James to do...

Can the former MVP be a healthy contributor to the reigning East champs amid organizational...

Lillard made the comments in regards to the Kyrie Irving situation