VIDEO: Avery Bradley with an insane shot from behind the backboard
Behind-the-backboard, off-the-bounce at-the-buzzer, never-a-doubt.
Avery Bradley for the Celtics made this shot Tuesday night, and wow. Just wow. 
That's just crazy.
What a fun shot. I don't even know where you put that on a shot chart.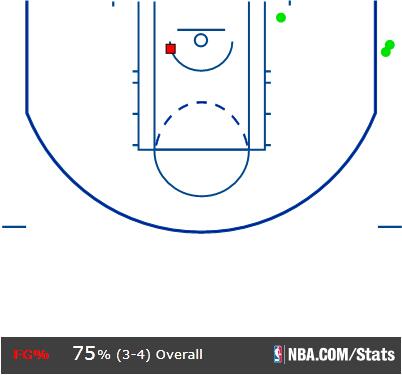 Bradley's shooting 43 percent this season, by the way. 
Our advanced computer model simulated Saturday's Thunder-Cavs game 10,000 times

The Jazz are reportedly looking into trading Rodney Hood before the Feb. 8 NBA Trade Deadl...

The Cavaliers are ready to reset everything if they have to. Their interest in Lou Williams...
It sounds like the Cavaliers are going to be active before the NBA trade deadline on Feb....

We've got all the scores, highlights and news for Friday night

George Hill, who is unhappy in Sacramento, could be a solution to Cleveland's backcourt si...