Chicago Bears officially retire Mike Ditka's No. 89
Mike Ditka's No. 89 was officially retired at halftime of the Bears game on Monday night against Dallas.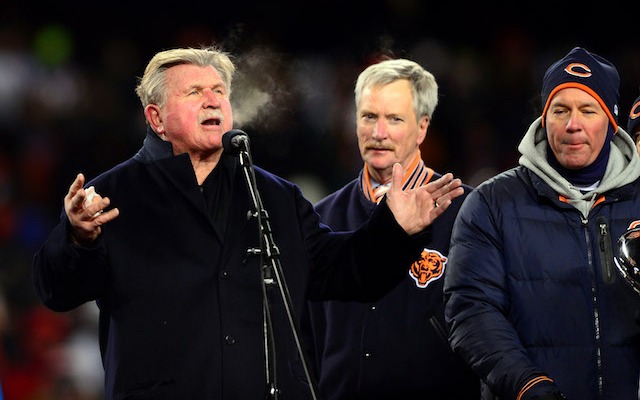 No Chicago Bears player will ever wear No. 89 again. The team officially retired Mike Ditka's number at halftime of Monday's game against Dallas. Retiring it against the Cowboys was a fitting choice, since Ditka played his final four seasons for Dallas and was a part of the Cowboys team that won Super Bowl VI.
Ditka spent six seasons with the Bears, starting in 1961, when Chicago made him the fifth overall pick in the NFL Draft. During those six years, Ditka won the Rookie of the Year award, was voted to five Pro Bowls and played a key role on the Chicago's 1963 championship team.
Da coach still remains fourth overall on the team's career receiving list with 4,503 yards. Ditka also ranks fifth in all-time team receptions (316) and touchdown catches (34). In 1988, Ditka became the first tight end inducted into the Pro Football Hall of Fame.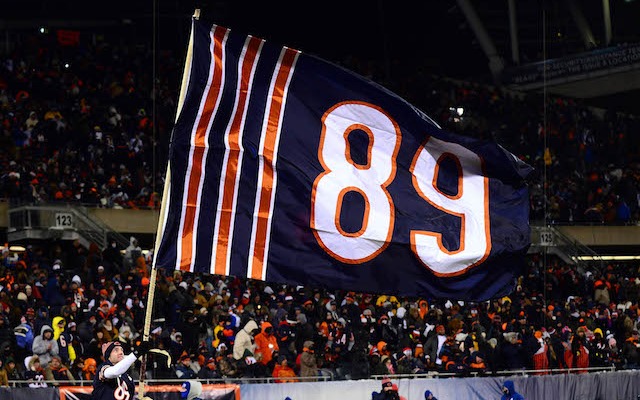 Ditka joins 13 other Bears players who have their numbers retired, a list that includes Walter Payton, Gale Sayers and Dick Butkus. "When you think of all the great Bears players who have had their jerseys retired, I can't say that there's any greater honor," Ditka said.
That number's not going to get any bigger either, the team announced earlier this year that Ditka's number would be the final one retired, "If there is going to be a last one, there is no more appropriate one than 89," Bears chairman George McCaskey said in May.
Ditka, who coached the Bears from 1982-92, is the only individual in the modern era of the NFL to win championships with the same team as both a player and a coach.
Wentz is carving up the Redskins on Monday night

Peters was quickly ruled out by the Eagles with a knee injury

Wentz rebounded from an awful interception with a 64-yard touchdown pass against the Redsk...
Cousins did not want to miss a meeting or his wife delivering their child, so he found a way...

Brock Osweiler is the Broncos' backup quarterback

A decision is expected to come down on Tuesday