Eagles will be honoring former cheerleader-turned-soldier
Rachel Washburn, a 25-year-old former Philadelphia Eagles cheerleader, will be honored for her military service on Sunday before the Eagles host the Bears.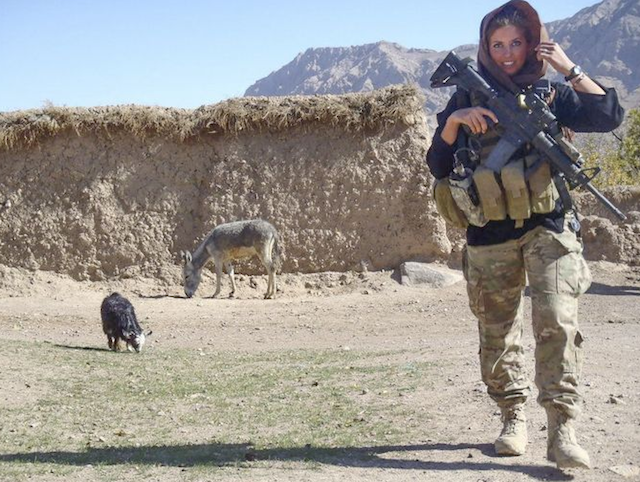 At every home game this season, the Philadelphia Eagles have honored a hometown hero. The idea is for the team to honor an Eagles fan who also serves in the military. This Sunday's home finale will be a little different though because the Eagles won't be honoring a fan in the military, they'll be honoring a former Eagles cheerleader who left the squad in 2009 and later joined the military. 
That's right, a cheerleader in the military. Rachel Washburn, the 25-year-old former Eagles cheerleader who's now serving her country, admits that the combination seems to fascinate people. 
"Initially, it was kind of a novelty to people I met if they ever found out," Washburn said in an interview with USA Today. "It's kind of a bit of a shock. You don't expect those two things to go hand in hand with one person."
Washburn was a freshman at Drexel University when a friend -- who also happened to be a cheerleader for the Philadelphia 76ers -- convinced her to try out for the Eagles cheerleading squad. Washburn made the cut and all of the sudden, she was an Army ROTC student at Drexel and a cheerleader for the Eagles. 
Washburn made a trip to Kuwait in 2008 as part of a military goodwill tour with the Eagles cheerleading squad and that's when she decided that maybe she wanted to make the Army a bigger part of her life, "Getting to actually talk to people who are in the military and doing their jobs day in and day out... was very eye-opening," Washburn said of being in Kuwait. "It was kind of what re-lit the fire and my passion for the military."
After three seasons of cheerleading with the Eagles (2007-09), Washburn decided she wanted to serve her country. Joining the Army wasn't Washburn's first taste of military life though. Washburn's father was a Army helicopter pilot and Air Force Fighter pilot. 
The 25-year-old 1st lieutenant just finished her second tour in Afghanistan, where she once delivered a baby for a local woman who was caught in a snowstorm. "Everything was successful," Washburn says. 
With just over one year of service left in the Army, Washburn says she's thinking about more, "There are some opportunities that are enticing me," she said. 
Washburn will be honored before the Eagles and Bears kickoff at 8:30 p.m. ET on Sunday. Here's a description of Washburn's accomplishments from the Eagles: 
Lieutenant Washburn was an Eagles Cheerleader from 2007-2009 and recently returned from her 2nd tour in Afghanistan, where she was deployed to the dangerous Logar Provence. During her tour, she served as a Platoon Leader for a Multi-sensor Ground intelligence platoon with the 3rd Infantry Division, and earned numerous honors, including the Bronze Star Medal. She was also one of the first female soldiers in the Army's competitive Cultural Support Team, attached to Special-operations combat forces such as the Army Green Berets, Rangers, and Navy SEALs.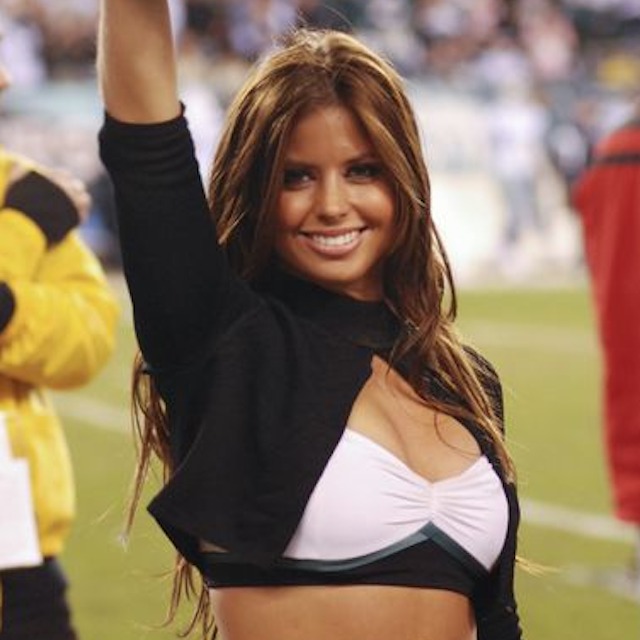 Everything you need to know about the Packers-Panthers game on Sunday afternoon

The Lions will be wearing their Color Rush uniforms for the first time on Thursday

The Lions look to maintain playoff positioning while the Bears attempt to play spoiler
The Panthers have hired an outside law firm to conduct the investigation

Here's every official injury designation for each NFL team for Week 15

Bennett was one of the few players who escaped punishment after Sunday's melee in Jacksonv...