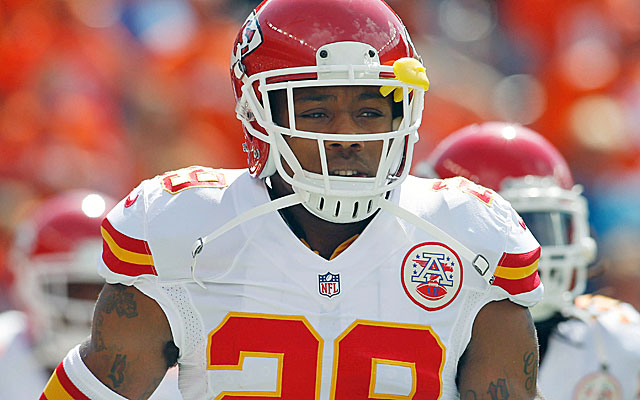 Awesome news out of Chiefs camp: Eric Berry's been cleared to return to football activities. The Chiefs surprised everyone with the announcement on Tuesday afternoon.
Berry returned to the field on Wednesday and later told reporters he found out he was cancer free on June 22.
The former All-Pro safety was diagnosed with Hodgkin's lymphoma in the middle of the 2014 season and has been away from football since then. 
He wasn't taking it easy though. Berry gained weight during chemotherapy.
Berry opted to have IVs during each chemotherapy in order for him to work out during the process. He came out of chemo a pound heavier.

— Pete Sweeney (@pgsween) July 29, 2015
That is ... not real?? Chemo saps your energy. Berry worked out while beating cancer. Unbelievable. 
Dude is an absolute inspiration.