NFL ditching Roman numerals for Super Bowl 50
The NFL will be switching over to regular numbers to celebrate the 50th anniversary of the Super Bowl, a game that will air in February 2016 on CBS.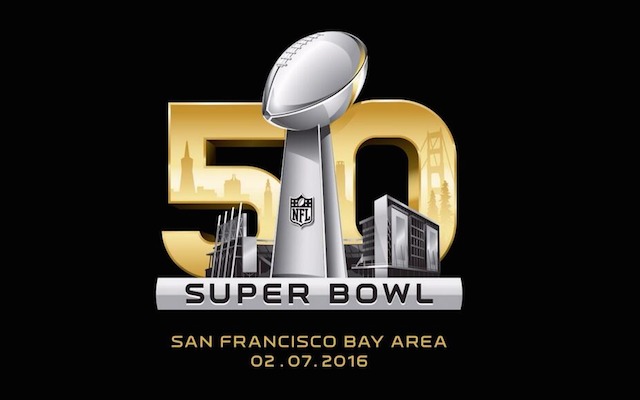 More NFL offseason: League minicamp dates | Latest news, notes
If you don't know your Roman numerals, the Super Bowl can be a confusing time. However, no one will be confused when Super Bowl L kicks off after the 2015 season because for one year only, the NFL will be making the switch from Roman numerals to standard numbers. 
That's right: Super Bowl L will be Super Bowl 50. The first-regular numbered Super Bowl will air on Feb. 7, 2016 on CBS. 
With the San Francisco Bay Area hosting the game, the league created the logo at the top of the page that pretty much encompasses everything about the game. It's the golden anniversary of the Super Bowl, being played in the golden state and if you look in the background of the number '50' in the logo, you can see the Golden Gate Bridge. 
The San Francisco Bay Area Super Bowl Host Committee asked the NFL in May to consider making the change, but apparently the league had been thinking about it as far back as Super Bowl XL, according to the NFL's vice president of brand and creative, Jamie Weston.
"When we developed the Super Bowl XL logo, that was the first time we looked at the letter 'L,'" Weston told ESPN.com. "Up until that point, we had only worked with X's, V's and I's. And, at that moment, that's when we started to wonder what will happen when we get to 50?"
Don't go forgetting everything you know about Roman numerals just yet though because the change is only a one-year thing. 
That means Super Bowl 51, which will be played in Houston in February 2017, will be Super Bowl LI. Super Bowl LII hosting duties have also been handed out; that game will be played in Minnesota in February 2018. 
This season's Super Bowl will be played on Feb. 1, 2015 at University of Phoenix Stadium in Glendale, Ariz.
The extension has been 'papered,' according to ESPN, but has not yet been completed

The NFL wants Zeke's hearing to take place before next Sunday's Cowboys game

Moving the former first-round pick has proven to be tough given his big salary
The Chargers have a few years to figure things out before new stadium is built

Jones voiced his displeasure with how the NFL is policing the player protests

Luck suffered a setback in his recovery but the Colts are still hopeful he'll play this se...