Roger Goodell will hear Tom Brady's appeal; no neutral arbitrator
Tom Brady won't get the luxury of a neutral arbitrator for his appeal.
The NFL Players Association was hoping that a neutral arbitrator was going to hear Tom Brady's appeal. The NFLPA isn't going to get its wish.
NFL commissioner Roger Goodell decided Thursday that he'll be the one to preside over Brady's appeal.
"Commissioner Goodell will hear the appeal of Tom Brady's suspension in accordance with the process agreed upon with the NFL Players Association in the 2011 collective bargaining agreement," the league said in a statement.
The NFLPA didn't want any part of Goodell and had specifically requested that a neutral third party hear Brady's appeal.
"Given the NFL's history of inconsistency and arbitrary decisions in disciplinary matters, it is only fair that a neutral arbitrator hear this appeal," the NFLPA said in a statement when Brady's appeal was filed on Thursday. "If Ted Wells and the NFL believe, as their public comments stated, that the evidence in their report is 'direct' and 'inculpatory,' then they should be confident enough to present their case before someone who is truly independent."
Under terms of the Collective Bargaining Agreement, Goodell had the option of hearing Brady's appeal himself or designating an officer to hear the appeal. The NFL commissioner also could have sent the case to a neutral arbitrator. Obviously, Goodell went with option A. 
With Goodell presiding over the appeal, it's likely going be tough for Brady to get his four-game suspension reduced, mainly because Goodell himself signed off on the punishment. 
When the NFL announced Brady's suspension on Monday, part of the announcement included a statement from the league noting that Goodell had approved of the suspension.
"Commissioner Goodell authorized the discipline that was imposed by NFL Executive President Troy Vincent, pursuant to the commissioner's disciplinary authority under the NFL Constitution and Bylaws and the Collective Bargaining Agreement with the NFL Players Association," the statement said. 
Brady was suspended without pay for what the NFL termed "conduct detrimental to the integrity of the league." 
Vincent also sent a letter to Brady explaining that the suspension was handed down in part because of Brady's "failure to cooperate" in the investigation. In the 243-page Deflategate report, independent investigator Ted Wells noted that Brady refused to turn over his cell phone and other personal information for investigative purposes.
If the suspension holds, then the Patriots quarterback will miss games against the Steelers, Bills, Jaguars and Cowboys, with the Buffalo and Dallas games both coming on the road.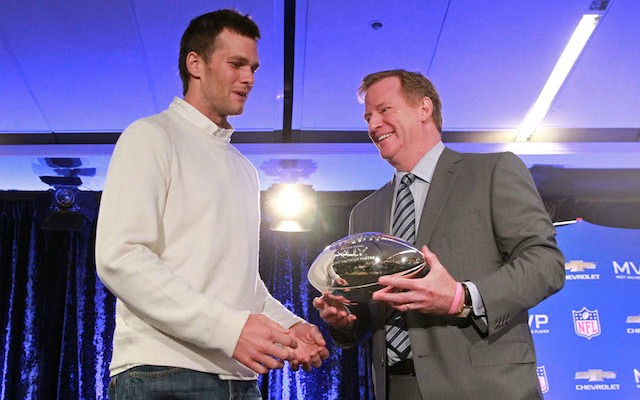 Bell wants a new contract that pays him more than any running back in the league

All the top tweets on the league's polarizing announcement in one place

Johnson says he only voted in favor of the policy due to an allegiance to his membership d...
Incognito allegedly threw a tennis ball and dumbbell at another gymgoer

The 49ers decided not to vote on the anthem situation and might not sell food during the a...

The player's union plans to make sure the CBA isn't violated under these new rules