Book Review: 'Ted Williams, My Father'
'Ted Williams, My Father' by Claudia Williams -- his last surviving child -- gives us a look at the Ted Williams we rarely hear about. It's worth a read, so long as you aren't expecting a baseball book.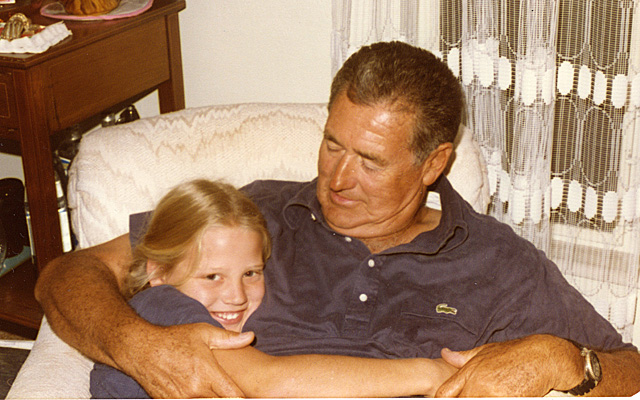 More MLB: Power Rankings | Expert Picks | Latest news & notes | Fantasy news
Ted Williams is a Major League Baseball legend. A Hall of Famer rightfully known by many as one of the greatest hitters in the history of baseball who also saw battle as a pilot fighting for our country. We know all that and much more when it comes to his acumen as a baseball man in addition to his military service time. What we don't know is what it was like to be raised as his daughter.
In her new book, Claudia Williams -- the last surviving child of Ted -- let us behind the curtain. Ted Williams, My Father is an excellent read that does have some baseball tidbits, but isn't at all about baseball. It's about Ted Williams as a father and, specifically, his relationship with Claudia and her brother, John-Henry.
Most of all, one of the overarching themes of the book is Claudia's journey to accepting realities. That is, she had to accept many things about her father  -- his temper included, which earned him the nickname, "The Beast" from his daughter -- while also accepting that for her entire life, she wouldn't simply be Claudia Williams. She would, instead, be "Ted Williams' daughter."
Right off the bat, Claudia tells the story of when she realized just how big a deal her father was. She was born after he was retired from baseball, so she never experienced his playing days. At an old-timers game in Fenway Park, though, she witnessed a rousing ovation from the thousands of people in attendance upon the announcement of her father's name. And then she knew that her father was tantamount to a rockstar in that park.
The contrast contained in that reality could never be grasped from an outsider, but Claudia does a nice job of explaining it from the perspective of her 11-year-old self. Within a few weeks that year, she was at Fenway Park with her classmates when several of them marveled at the red seat deep in right-center (Ted Williams hit a ball 502 feet to the seat -- more on that here) and was also accused by a classmate of getting an A on her class project simply because of her father -- even though he had nothing to do with the project.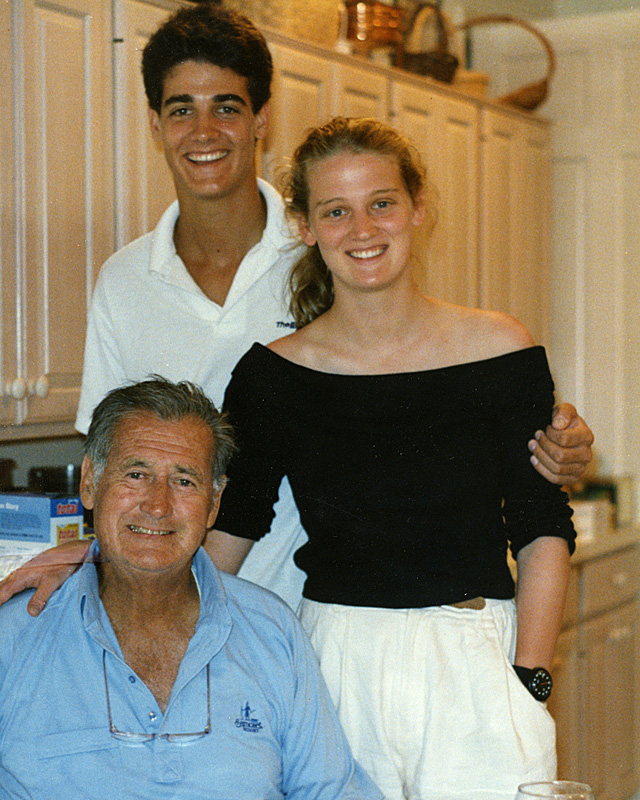 Through it all, Williams illustrates the flaws of her father while also defending him against long-standing negative rumors. And the stories. Man, the stories. Some of the highlights:
•Ted was a legendary cusser. There's even a "c" bomb in there. In fact, Claudia explains that her mother never cussed until meeting Ted and started heavily swearing later. 
•Once, upon returning from vacation, Ted discovered that his house had been, literally, moved. His reaction was priceless.
•Ted liked playing hide-and-seek with his kids in the airport, though it was interrupted by autograph-seekers. 
•Ted was once given niacin by the kids and their mother and told nothing more than that it was a "vitamin." When he became flushed, he thought they all needed to rush to the doctor.
•Once he was retired from baseball, Ted introduced himself to people as a fisherman, not a former baseball player. 
•When Claudia went away for high school and called Ted to let him know she was homesick, Ted's reply was "what the hell do you want me to do about it? Call your mother, damn it."
And many, many more. 
Claudia also discusses the family's decision to all be cryonically frozen upon death. She details John-Henry's study of the field and goes to great length to explain why the three of them -- Claudia, John-Henry and Ted -- made the decisions that they made together. She dispels many myths about the situation and blasts those who unfairly attacked her brother a decade ago. She also notes that John-Henry and herself had planned on having a memorial service for Williams' fans after his death but the public outcry over the cryonics was so great that they ended up deciding against the memorial.
I found this entry particularly interesting on the situation:
"I don't think that John-Henry, my dad, or I truly believed at the time, without a doubt, that one day we would all awake from suspension and be reunited. But we did take comfort from the idea that it was a possibility, however remote. It's no different from holding the belief that you might be reuinted with your loved ones in heaven. Many people have taken comfort on their deathbed from the thought that they are going to see their loved ones once again."
In all, Ted Williams, My Father is a very well written book that gives the unique perspective of the life of Claudia Williams. For those interested in this perspective, the book is highly recommended -- so long as you aren't expecting a baseball book.
The Red Sox and Cardinals are expected to make trade offers next

The free agent first baseman may be a fit in St. Louis

The front office changes in Atlanta continue
The Marlins are more likely than you think on our list

Judge finished a distant second in the balloting and he paid respect to the winner

Stanton just won the 2017 NL MVP award but could wind up being dealt this offseason