Remembering the amazingly awful 1990 Home Run Derby
Let's look back at the 1990 Home Run Derby, which featured five homers. Total.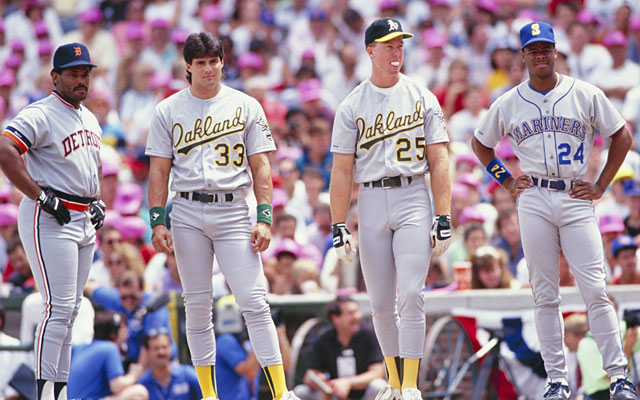 More MLB: Power Rankings | Expert Picks | Latest news & notes | Fantasy news
In just a few hours, 10 stars will take their hacks in the 2014 Home Run Derby, including all-world sluggers like Jose Bautista, Giancarlo Stanton and Yoenis Cespedes. Those three as well as the rest of the participants will make spacious Target Field look mighty small.
The Home Run Derby has become much more of a spectacle in recent years as power and home runs evolved into the preferred means of run-scoring. Cespedes won the Derby with 32 homers last summer, but, as recently as 2007, the winner failed to crack 20 homers total (Vladimir Guerrero with 17).
The 1990 Home Run Derby is amazing for its awfulness. It was held in the afternoon at Wrigley Field -- not at night like the Derby these days -- and it was one of those Wrigley days where the wind was blowing in from the outfield, right into the faces of the hitters. The result? Check it out (from MLB.com):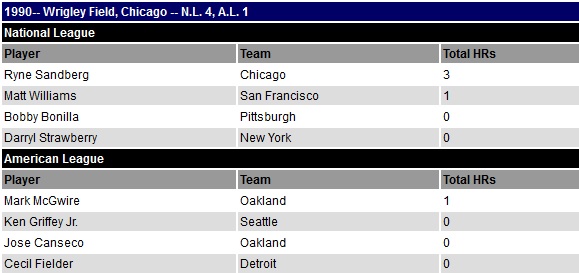 Five home runs. Total. One by the American League. In an event designed for home runs, those eight players managed to hit five homers because of the wind at Wrigley. Geez.
If something like that happened in 2014, I'm pretty sure commissioner Bud Selig and his cronies would form a committee to try to figure out how to improve the Home Run Derby. That must have been one boring afternoon. At least the hometown guy won.
The lefty starter is coming off a terrible season

After acquiring Ian Kinsler and Zack Cozart in recent days, the Angels are trending upward

Cozart's coming off a big season as the Reds' shortstop
The veteran slugger spent the last eight seasons with Cleveland

The Padres may be poised for an active winter

Yes, Bryce Harper is going to make a lot of money next winter