Troy Tulowitzki exits game with right toe injury, X-rays negative
Troy Tulowitzki left Friday's game with a toe injury on his right foot after running out a base hit.
More MLB: Power Rankings | Expert Picks | Latest news & notes | Fantasy news
UPDATE: Tulowitzki has a toe injury -- to the third metatarsal on right foot, specifically -- and X-rays were negative, the Rockies announced. The team did not say anything about how long he will be sidelined.
* * *
Rockies shortstop Troy Tulowitzki left Friday's game after suffering an apparent right leg injury in the ninth inning. He was running out a single and simply pulled up lame at first base. Here's the play: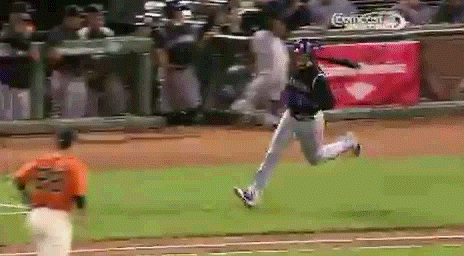 That's all there was to it. The trainer came out and Tulo tried to walk it off, but he eventually exited the game. He did walk off the field under his own power.
Tulowitzki, 29, has dealt with numerous injuries over the years, including rib, groin, quad, thumb and wrist problems. He did miss one game with a sore right quad earlier this season, but otherwise he does not have any notable right leg injuries in his past.
Tulowitzki has legitimately been the best player in baseball this season. He came into Friday's game leading the league in batting average (.356), on-base percentage (.448), slugging percentage (.667), OPS (1.115) and OPS+ (187). That's as good as it gets.
The Rockies are also without outfielder Carlos Gonzalez, who is dealing with a finger injury. CarGo and Tulo have never both played 130+ games in the same season for Colorado.
The Rockies have not yet released any kind of update on Tulowitzki.
Maria made landfall as a Category 4 on Wednesday

The players are trying to do their job and don't want to see anyone hurt

The child is receiving medical attention at an area hospital, the Yankees said in a statem...
Brantley has not played since August 8 due to an ankle injury

Plus the Red Sox can lock down a postseason spot and all you need to know from the world of...

Neshek called Greinke an 'ahole' and a 'turd' on a message board