Mavericks sign free-agent forward Ivan Johnson
Dallas announced on Tuesday that it had signed free-agent forward Ivan Johnson.
• 1 min read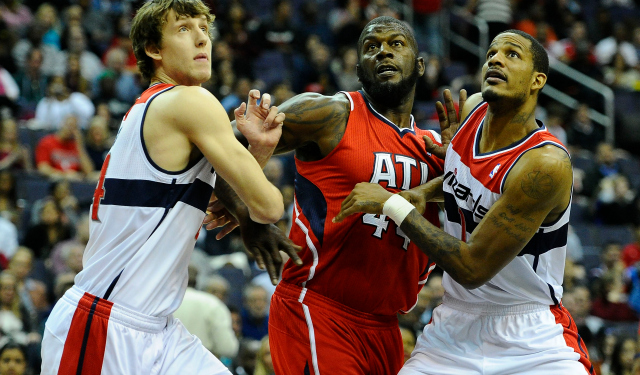 Offseason: Free Agency | Latest from Ken Berger | Rumors
The Dallas Mavericks announced the signing of power forward Ivan Johnson on Tuesday afternoon. Johnson spent last season playing for the Zhejiang Golden Bulls in the Chinese Basketball Association, where he attempted seven three-pointers a game and made 32 percent of them. He did not particularly love his time there. 
Johnson, exclusively a bruiser and rebounder when he played for the Atlanta Hawks from 2012 to 2014, played for Dallas' summer league team this month in Las Vegas. In one game, he was ejected for saying, "Really, motherf---er?" to a referee when he didn't get a call he wanted. This sort of thing is part of the Ivan Johnson experience.
In five summer league games, he averaged 7.8 points and 3.8 rebounds per contest, and he shot 4-for-20 overall from long range. It wasn't the best showing he could have hoped for, not by any means, but his stroke looked OK and it was enough for the Mavs to want another look at him.
While there's no guarantee that Johnson will make the team, training camp will give him a great opportunity. There aren't a lot of stretch fours who can actually bang around the basket, and if he can become a consistent outside threat he'd be an absolute bargain on a minimum contract.
Wade opted in to his $24 million player option earlier this summer

Barkley spoke to the NFL Today crew about the response the president received in his home...

The restricted free agent has a deal in place that will keep him with the Bulls after a st...
James' support continues his trend of social activism on social media

The newly-acquired All-Star thinks the addition of Anthony boosts the Thunder in the NBA's...

The Knicks were asking for the house in discussions for Carmelo Anthony