Two star-studded 2014 playoff teams will do battle to cap Week 4 on Monday Night Football, but both are still trying to get into a groove as October gets underway. The Detroit Lions (0-3) and Seattle Seahawks (1-2) have -- quick math -- lost five of their first six games, with Seattle's lone victory coming at home against the lowly Bears with Jimmy Clausen playing in place of Jay Cutler.
That means both the Lions and Seahawks are likely a little bit desperate, which makes for some good football.
Using numbers to tell the story, here's what to expect Monday night at CenturyLink Field.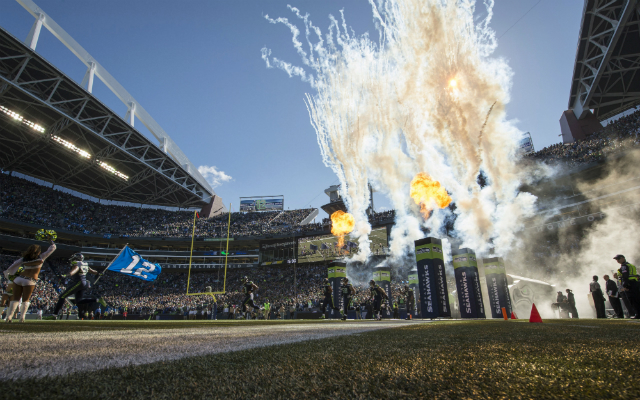 1. Seattle, sweet Seattle
Key stat: In their past 25 regular-season home games, the Seahawks are 23-2 and have outscored their opponents by an average of 15.3 points per game.
The Seahawks have surrendered just 13.1 points per game during their past 25 home contests, which dates back to the start of 2012. So for those concerned about the fact Seattle is 1-2, consider that the two losses came on the road and the one victory came by 26 points at CenturyLink Field.
Best home teams since 2012
Team
Record
Points scored
Points allowed
Seattle Seahawks
23-2
28.4
13.1
Denver Broncos
23-2
35.1
19.6
New England Patriots
23-3
33.2
19.8
Green Bay Packers
21-4
31.5
20.3
Making matters worse for Detroit fans, the Lions have lost six of their past seven games in the Pacific time zone, with their only victory on the West Coast dating back to 2007 coming at Oakland in 2011. Including the playoffs, they've lost four straight road games.
2. Embattled backfields
Key stat: Marshawn Lynch is averaging just 3.4 yards per carry and has yet to score a touchdown.
Not only has Lynch struggled early this season, but the perennial Pro Bowl running back is now dealing with a hamstring injury will could keep him out of Monday's game. There's reason for the Seahawks to be concerned about the fact he has been stopped at or behind the line of scrimmage on 13 of his 37 carries thus far in 2015.
Could age and wear-and-tear be catching up with the 29-year-old? It certainly doesn't help that the interior offensive line is a bit of a mess, especially without veteran center Max Unger, who the Seahawks sent to New Orleans in the Jimmy Graham trade.
The running game did, however, show signs of life after Lynch went down in Week 3, with undrafted rookie Thomas Rawls rushing for 104 yards on 16 carries against Chicago. But the Bears are hardly an NFL-caliber team right now.
And the Lions haven't been any more effective on the ground. Despite a decent Week 1 performance from rookie Ameer Abdullah, they're averaging a league-low 2.6 yards per carry and 45.0 rushing yards per game.
Both defenses rank in the top 12 in football with 3.7 yards per carry allowed, with Adrian Peterson the only back able to do any damage against either (he had 134 yards Week 2 against Detroit), and these were the top two defenses in terms of yards per carry allowed last season, so don't expect either team to light it up on the ground Monday night.
Lowest opposing yards-per-attempt averages (2014-present)
Team
YPA allowed
Detroit Lions
3.3
Seattle Seahawks
3.5
Baltimore Ravens
3.6
Denver Broncos
3.6
There should be extra pressure on quarterbacks Russell Wilson and Matthew Stafford and their highly touted weapons, Jimmy Graham and Calvin Johnson.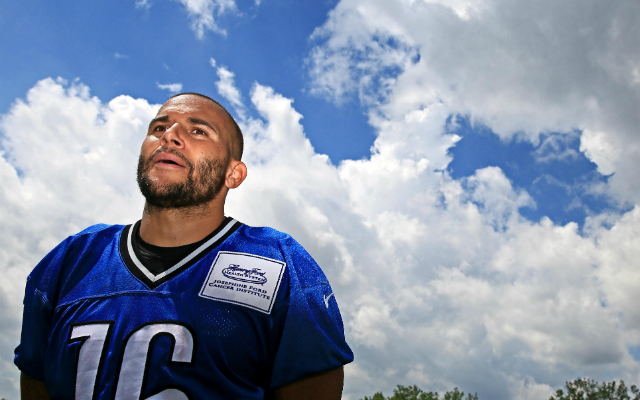 3. More from Moore?
Key stat: No. 3 and No. 4 receivers and tight ends have caught a combined 26 of 30 targets for 293 yards against the Seahawks this season.
Non-starting receivers Stedman Bailey, Ty Montgomery and Davante Adams have caught 12 of 13 targets for 128 yards, while tight ends Jared Cook, Lance Kendricks, Richard Rodgers and Martellus Bennett have caught 14 of 17 targets for 165 yards. As a result, Football Outsiders ranks them dead last against "other receivers" and 30th against tight ends when it comes to DVOA (Defense-adjusted Value Over Average).
Yes, safety Kam Chancellor is back, and the Seahawks held Bennett to just 15 yards last week, but Chancellor isn't exactly a coverage guru and this is more about what happened in Weeks 1 and 2.
The Legion of Boom is still scary, but it has lost a lot of depth the past couple of years. Top corner Richard Sherman is of course a stud and No. 2 corner Cary Williams is a gamer, which means Johnson and Golden Tate might have their hands full. That's why it would be smart for the Lions to heavily incorporate third receiver Lance Moore (who has only six catches for 46 yards this year) and tight end Eric Ebron into the game plan.
4. Cowardly Lion?
Key stat: Matthew Stafford is averaging just 6.4 yards per attempt.
Stafford's 6.4 yards-per-attempt mark is curiously low for a quarterback who has weapons like Johnson, Tate and Ebron. Stafford has completed just eight passes beyond 20 yards, which ranks tied for 21st in the NFL, and only one of those has come on a throw that traveled 20-plus yards.
Hell, he has only attempted four such throws in three games.
Stafford's three longest completions didn't come on passes to Johnson, and his longest (38 yards to Abdullah) came on a screen pass behind the line of scrimmage.
The Detroit offensive line has struggled; Stafford has been under a lot of pressure, and he has thrown five interceptions already. All of that factors in, but if the Lions are going to start digging themselves out of this hole with a big upset, they'll have to take more chances downfield.
Matthew Stafford's distance-related passing stats
Year
20-yard completions per game
Yards per attempt
2011
4.0
7.6
2012
3.9
6.8
2013
3.9
7.3
2014
3.3
7.1
2015
2.7
6.4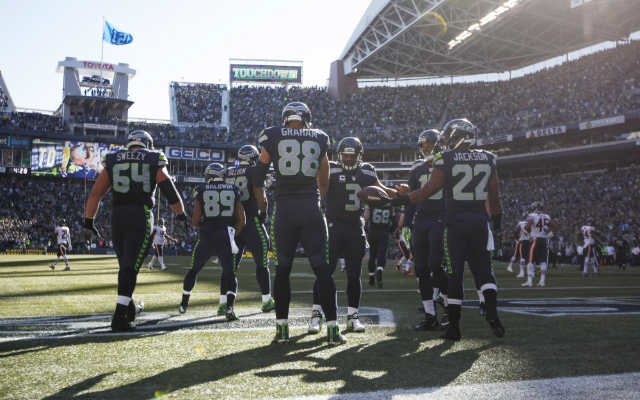 5. Where's Jimmy?
Key stat: Ten tight ends have been targeted more frequently and have more receiving yards than Jimmy Graham.
And the worst part of the stat above is that Graham actually ranks sixth in the receptions category because he has caught 77.8 percent of the 18 passes thrown his way, which among tight ends who have been targeted at least 15 times ranks second to only Jason Witten.
Graham, who has yet to drop a pass, was targeted a respectable eight times against the Rams and Bears, so the hope is that his two-target showing against the Packers was just an early-season anomaly. And in Russell Wilson's defense, he has thrown four passes to Graham inside the red zone, but only one has been caught.
It'll be interesting to see how much of a focal point Graham is against the Lions, who posted the league's eighth-best DVOA when covering tight ends in 2014 but have allowed tight ends to score on them in each of their first three games.
Prediction: The Lions are a much better team than Chicago, but this isn't a favorable road matchup. And even if Lynch isn't a factor, this defense isn't quite the same with DeAndre Levy hurting and Ndamukong Suh gone. Seattle wins decisively.
Brad Gagnon has covered the NFL since 2007. You can also read his work at Bleacher Report, Awful Announcing and This Given Sunday. Follow him on Twitter. Or don't. It's entirely your choice.