Roger Goodell on Ray McDonald: 'Let the process play out'
Roger Goodell is going to 'let the process play out' with Ray McDonald.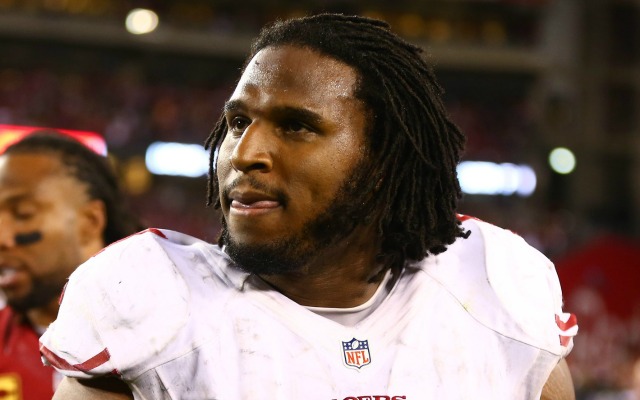 Within days of the NFL announcing a new policy on players arrested on domestic violence charges -- six-games for the first offense, lifetime ban for the second -- 49ers defensive end Ray McDonald was arrested on charges of felony domestic violence.
In the face of potential public outcry, it would be logical for Roger Goodell to push for an expedited punishment. But Goodell is going to "let the process play out."
"I think the first thing we have to do is let the process play out, get the facts, and make sure you understand all the circumstances," Goodell said. "We don't [know the facts] right now and we're obviously following it very closely. But the policy will be applied uniformly across players, coaches, executives, commissioners. I think we made that very clear in the policy."
Ultimately this is the right call. Just because someone allegedly did something doesn't mean they actually did it; for as much as Jim Harbaugh's "innocent until proven guilty" line rings of a football coach wanting a football player to play football, it is fair.
McDonald's timing for his arrest couldn't possibly be worse.
It's critical to appropriately discipline players who violate rules like this and stamping out domestic violence among NFL players should be the league's top priority. 
But it would be unfair -- and it would open up a big can of worms -- to bypass the designed system and just start meting out discipline randomly.
SportsLine's Mike McClure, a DFS pro with more than $1M in winnings, gives optimal lineup...

The Eagles quarterback and the Vikings quarterback have paths that have crossed many times

Can the Vikings become the first home team to play in a Super Bowl?
Wondering which teams will be advancing to Super Bowl LII? You've come to the right place to...

Ken Norton Jr. didn't even last a week in San Francisco

One bettor in Vegas is going to make some serious money if the Jaguars win it all