Odom gamble didn't work, but Mavs' long-term plan still intact
The defending champion Dallas Mavericks got nothing from Lamar Odom, but it was a low-risk move that didn't eat up cap space needed to pursue free-agent point guard Deron Williams this summer.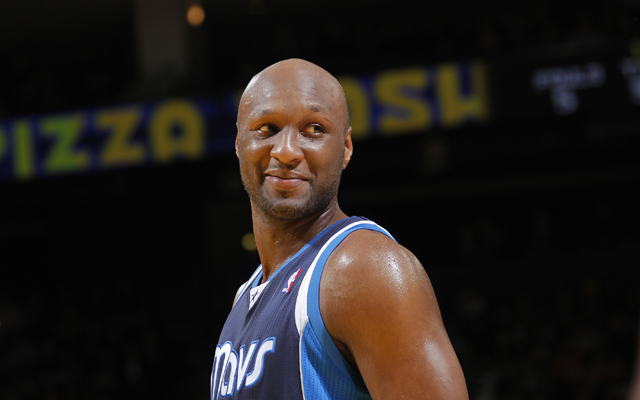 Before the season opener between the Mavericks and Heat on Christmas Day, I asked Rick Carlisle about his expectations for
Lamar Odom
and how he'd fit in with the defending champs.
After
Dallas
owner Mark Cuban took the calculated risk of sending free agent
Tyson Chandler
to the
Knicks
instead of paying him, it was clear that the benefits of the move would be felt long term -- if at all. It was all part of a plan to clear cap space for a run at 2011 free-agent prize
Deron Williams
and/or
Dwight Howard
, who has since agreed (however awkwardly) to stay with the
Magic
next season.
When the opportunity arose to get Odom for basically nothing from the suddenly luxury-tax averse
Lakers
, it was a chance to get some short-term payback for the decision to let Chandler go. If Odom, one of the most talented big men in the league, played at a high level, the loss of Chandler wouldn't sting so much. If not, then oh, well, the long-term plan would still be intact.
Here's some of what Carlisle had to say about Odom on opening day:
"He can play a lot of different positions. He'll be handling the ball at times. Sometimes he'll be our center. He's a unique player that way. His role will probably be the most elusive in terms of trying to define it because he can kind of do a little of everything."

Elusive? I'd say Carlisle had that one nailed.

After 50 games of the worst basketball he's played in his life, Odom's bizarre tenure with the Mavs is over. Odom and the team worked out an arrangement Monday whereby he'll be deactivated for the rest of the season.


What does this mean for the Mavs' title defense? Only that a move involving minimal risk to try to fill the void left by Chandler didn't work out. In terms of how they'll fare in the playoffs without Odom, well, they've been without Odom all season even when he was on the floor. So nothing changes there. Odom, 33, was averaging a mere 6.6 points per game -- less than half his career average -- and shooting .352 from the field.

Carlisle is a numbers-oriented coach, but there's no need to delve too deeply into the metrics to describe the lost season Odom had in Dallas. One word, awful, will suffice.

To be sure, Carlisle was pleasantly surprised when Cuban and team president Donnie Nelson told him before the season they had a chance to get Odom. All three had reason for optimism, as one hallmark of Carlisle's coaching career has been his uncanny ability to raise a player's production in his first year coaching him. Clearly, Odom was an outlier this season.

But the long-term part of the plan remains intact for the Mavs, who will hold out hope they can trade Odom in conjunction with the draft. Such a move would maximize their cap space for this summer, when they are widely expected to make a run at the Nets' Williams as a free agent. The interest is believed to be mutual.

If they can't trade Odom, the Mavs will only be on the hook for the $2.4 million he has guaranteed next season if they buy him out before the start of free agency. It was a short, strange ride for Odom and the Mavs, one that is all the more puzzling when you look back at Carlisle's comments when it all began.

"His situation on our team is so important because he can help us in a lot of different areas," Carlisle said.

Or not.
 
Love left Saturday's game, which the Cavs lost 148-124, due to illness

Kidd was fired by the Bucks on Monday afternoon

We've got all the scores, highlights and news from an NBA Monday
Leonard was recently shut down again to rehab the nagging quad injury

Durant, who joined the Warriors, says that Capela, the league's most efficient player, has...

Jason Kidd's firing gets the celebratory balloon treatment on Milwaukee's Twitter page