Fantasy Baseball Waiver Wire: Finding Freddie Freeman replacements
Freddie Freeman looks down for the count. Do his Fantasy owners have any hope of replacing him? Scott White offers some waiver solutions, if only temporary ones.
It was only Wednesday morning we were singing the praises of Freddie Freeman on the Fantasy Baseball Today podcast -- his continued growth, his maintained power from last year and his likelihood of being a first-round pick in next year.
So of course that very evening, this happens:
It didn't sound good, actually prompting the home plate umpire to call it a foul ball at first because of how hard the ball hit the bone. And it still doesn't sound good:
Early reports say he won't need surgery, which I guess is the silver lining in all this. But one-third of a season is an awful lot to miss when we're already a quarter of the way into the season. You can expect to be without arguably your best player until after the All-Star break.
So what do you do about it? A trade is always an option and maybe the preferred one in the case of a long-term injury. You could make a play for Eric Thames now that the hype has died down a bit (I still say he's legit) or try buying low on Anthony Rizzo, Edwin Encarnacion or Miguel Cabrera (provided his tight oblique doesn't put him on the DL). You'll need to aim that high to come anywhere close to replacing Freeman's production.
But if that's out of your reach or you need a first baseman to hold you over in the meantime, the waiver wire still has something to offer at the position.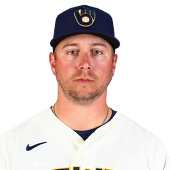 Justin Smoak
1B / Toronto (2017 season)
BA:
.280
HR:
9
OPS:
.888
AB:
132
K:
28
My favorite option is the least owned at 28 percent, but I'll double down on Justin Smoak after already featuring him Tuesday. He homered again Wednesday giving him four in his last seven games, and while his .280 batting average seems too good to be true, given his history, he has a perfectly sustainable .292 BABIP. He has cut down on his strikeouts, keying in on fastballs early in the count so he doesn't get burned by offspeed stuff later, and it might be the adjustment this former top prospect needs to take off finally.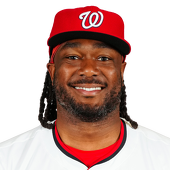 Josh Bell
1B / Pittsburgh (2017 season)
BA:
.246
HR:
8
OPS:
.833
BB:
15
K:
28
Josh Bell is the latest example of how scouting reports should count for more than minor-league performance when it comes to home run potential. He's already six away from his minor-league high with his eighth long ball Wednesday, putting him on pace for 32, and the stellar plate discipline that was present throughout his minor-league career has more or less carried over, his .256 BABIP suggesting his batting average will improve.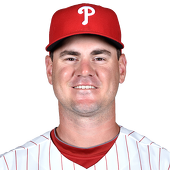 Tommy Joseph
1B / Philadelphia (last 14 games)
BA:
.395
HR:
4
OPS:
1.304
AB:
43
K:
12
Just when Rhys Hoskins was beginning to generate buzz at Triple-A, Tommy Joseph has come alive, bringing his year-long OPS up to .806 with this recent hot streak. It's more in line with the .813 OPS he put together as a rookie last year, when his per-game production would have yielded about 35 homers over a full season. And now that he's hot, he's at less risk of sitting from time to time.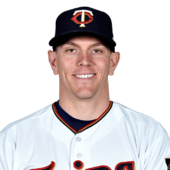 Logan Morrison
1B / Tampa Bay (2017 season)
BA:
.246
HR:
11
OPS:
.861
AB:
134
K:
39
Logan Morrison might only be a hot-hand play -- none of the underlying numbers support this kind of breakthrough for the 29-year-old -- but his 11 home runs have him on pace for 41 over a full season. And they've been spread pretty evenly over the course of this season, with him never going more than six games without one. The power surge has convinced the Rays he needs to play against both lefties than righties, so now is his best chance to make a Fantasy contribution since he left the Marlins in 2014.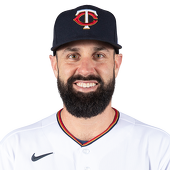 Matt Shoemaker
SP / L.A. Angels (2017 season)
ERA:
4.47
WHIP:
1.29
IP:
50 1/3
BB/9:
3.6
K/9:
8.9
Switching gears now to a pitcher who's 75 percent owned, you shallow-league owners may not want to give up on Matt Shoemaker just yet. It's tempting since his outing Wednesday was just his third quality start in nine tries -- and one in which he still allowed nine hits. But he also struck out nine and has a strikeout per inning overall. Meanwhile, his 3.6 walks per nine innings are completely out of character, maybe even twice what that number should be. If that corrects, he may prove to be a reliable option yet.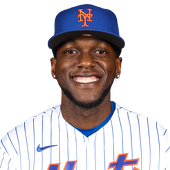 Cameron Maybin
LF / L.A. Angels (2017 season)
BA:
.231
HR:
1
SB:
9
BB:
20
K:
26
Need speed? Cameron Maybin is 9 for 9 on the base paths this year and 8 for 10 at the plate in the past two days. He had only 20 hits before then, so his batting average is still lagging at .231. But his .287 BABIP suggests more correction is in store. He's striking out at about the same rate (18.3 percent) that allowed him to hit .315 for the Tigers last year, and even though it took an unnaturally high .383 BABIP to make that possible, Maybin does profile as a high-BABIP guy.
Second base is as deep as any infield position these days, but it's lacking in true standouts....

First base has traditionally been the deepest position in Fantasy Baseball, and some newcomers...

Check out Scott White and Heath Cumming's first batch of rankings for the 2018 Fantasy sea...
Buster Posey has been a fixture atop the catcher rankings since breaking into the league in...

Is Bryce Harper a better bet than a waiver claim like Justin Bour or Jacoby Ellsbury? Scott...

The end of the regular season makes for some curious pitching choices, which of course only...