Eye on Golf Equipment: The Ping Tour Wedge
Our Eye on Golf Equipment continues with the new Ping Tour Wedge.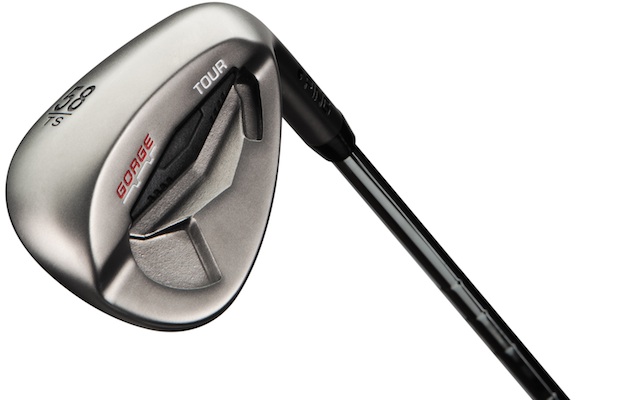 The 58 degree Ping Tour Wedge above is 58 degrees with a Thin Sole. (Ping Golf)
Golf is a sport with ever-changing tools. There are drivers, putters, balls, towels, bags, socks, grips and everything in between. Here at Eye on Golf, we're reviewing the latest in golf equipment each week in hopes our words will help you make a better decision about what's best for you. This week, we look at the Ping Tour Wedge.
Ideal handicap: All handicaps
One of the best things about being a golfer in 2012 is the options. We have adjustable drivers by the handful, thousands of shaft options for your irons, and now with the Ping Tour wedge, a way to personalize that scoring club in your hand.
Ping has introduced the Tour Wedge by not only giving you a great looking short club, but allowing it to come in three different sole widths.
The TS (Thin Sole) is the one with the least bounce, the SS (Standard Sole) has medium bounce like all the wedges on the market, and the WS (Wide Sole) has the most bounce and is the best if you're playing in soft surfaces where there is no fear in taking a good amount of turf with your golf shots. 
The idea behind this technology simply means that Ping continues its tradition of giving you a golf club they can fit specifically to you. 
My trip out to the Camp Ping ended with me going Thin Sole on all my Tour Wedges, mostly because I don't like a lot of bounce when I'm trying to pick golf shots around the green (mostly with my 60 degree). I've heard of guys going with different soles throughout their wedges, meaning some golf clubs might have a shaved top and others might be bounce-friendly. 
So with the options, comes the performance. 
The cool thing about Ping as a company is all their milling and such is done in house. They mill these Tour Wedges at the facility, and they've done such a good job that the term "Gorge Groove Technology" has been added to these clubs. (When you thing Gorge, you immediately think spin, which is what we all want, right?) 
The idea is simply that working on this clubs in their facility has allowed Ping to optimize every golf club and make it work the best it can possibly work, and after having these in the bag for a few weeks, I tend to agree with Ping.
I know what you're thinking, "Wedges are wedges, dude," and I'll be honest, I used to think that,too. But these golf companies are pouring millions of dollars to make your wedge perform the best it possibly can, and this new Ping Tour wedge has achieved that. 
Around the greens, I'm not complicated -- I simply want a golf club that looks good, can perform consistently and will produce what I want it to produce from shot No. 1 to shot No. 300 (with the club, not of that round, although there are times when I feel like I've hit the ball 300 times). These Tour Wedges do that, and if you're shopping around, Ping should definitely be a place to investigate if the short game equipment needs a tweak. 
Other Ping products we've reviewed:
-- Ping Anser driver and fairway woods
The left-hander from Texas had a tap-in eagle in Korea on Friday

List flipped the script from Thursday's action to grab the lead through two rounds

The No. 4 player in the world dumps his putter in favor of a wedge because of a mark on the...
Masters 2018 and several other props for Big Cat have been released

The reigning Player of the Year is off and running early on at the CJ Cup

But hey, at least playing with Lefty will benefit a charity