NFL prototypes: Best fits for each position, now and in the future
Aaron Rodgers has everything you want in a QB, and so does Garrett Grayson. We list the perfect prototypes for each position, from the wily veterans to the fresh rookies.
• 15 min read
Which NFL player is the prototype at his position? Who from the 2015 draft class has the talent to morph into a prototype in the future?
Let's run through the veteran prototypes at all the specific positions on the football field and pick the rookies with legit prototype potential.
Prototype -- Aaron Rodgers, Green Bay Packers: Aaron Rodgers is the most talented and refined quarterback in the NFL. He is a deft pocket passer who does everything at a doctorate level. Also, he moves significantly better than the other "elite" quarterbacks -- Drew Brees, Peyton Manning and Tom Brady.
Rookie -- Garrett Grayson, New Orleans Saints: Jameis Winston and Marcus Mariota represented about 80 percent of the quarterback talk heading into the 2015 draft. Occasionally Bryce Petty or Brett Hundley were discussed as the potential No. 3 quarterback off the board, but Grayson was ultimately the third signal-caller selected.
He flashed the courage needed to make anticipatory throws in college, has experience calling plays in the huddle and making audibles at the line.
Oh, and he'll redshirt for a year or two under Drew Brees while learning the intricacies of Sean Payton's proven offensive scheme.
Grayson has sneaky potential to ultimately become the finest quarterback from the 2015 class. Runner up: Winston, Tampa Bay Buccaneers
Prototype -- Le'Veon Bell, Pittsburgh Steelers: Le'Veon Bell edged out Jamaal Charles as the NFL's prototypical feature back. During an era in which running back committees are trendy because they inherently keep runners fresh and prolong their careers, the Steelers runner's advanced, multidimensional skills keep other Pittsburgh backs off the field most of the time.
Rookie -- Melvin Gordon, San Diego Chargers: He doesn't currently possess similar pass-catching ability to Bell, yet he's effective between the tackles, running with more power than expected on inside runs.
He flourishes on outside runs that get him in space which allow him to turn on his open-field jets.
In a few years, the Chargers first-round pick may be the top back in football. Runner up: Jay Ajayi, Miami Dolphins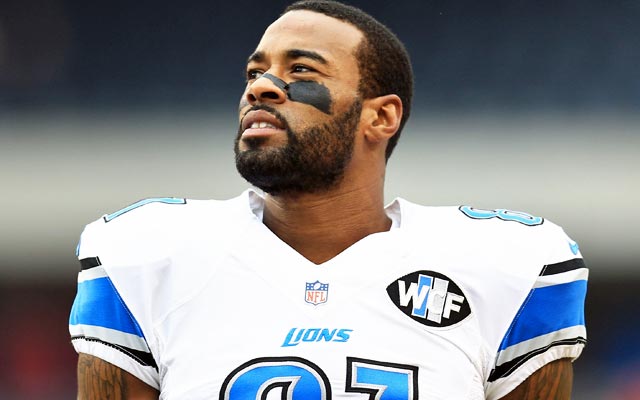 Prototype -- Calvin Johnson, Detroit Lions: Don't let the 2014 season skew anything -- Johnson is still the NFL's wideout prototype.
No receiver has Megatron's ridiculous combination of size (6-foot-5, 235 pounds), fluidity as a route runner and after the catch, straight-line speed and the increasingly popular "high-pointing" capabilities.
Rookie -- DeVante Parker, Miami Dolphins: Like Johnson, Parker utilizes his tall frame to shield defenders on deep balls and in the red zone, and he's a smooth runner with or without the football.
The newest member of the Dolphins isn't 235 pounds, and that's fine. He'll still win on the perimeter in many of the same ways Megatron does. Runner up -- Kevin White, Chicago Bears
Prototype -- Randall Cobb, Green Bay Packers: Sure, he benefits from having Rodgers at QB, but the former Kentucky receiver is an incredibly quick-twitch, reliable weapon out of the slot.
Per Pro Football Focus, Cobb was in the slot 87.3 percent of the time in 2014 and had 1,067 yards from the inside position, the most in the NFL and 232 more than second-place finisher Jordan Matthews.
Rookie -- Tyler Lockett, Seattle Seahawks: He's so much of a Cobb clone, it's scary. The sub-6-foot pass-catcher is an electric mover -- he loses defensive backs on complex routes with sudden cuts and he has no problem turning a short slant into a 40-yard gain with burst after the catch.
The historic Kansas State producer showcases insane hops too, often climbing the invisible ladder to snag the ball on deep shots and intermediate passes in tight coverage. Runner up: Stefon Diggs, Minnesota Vikings
Prototype -- Rob Gronkowski, New England Patriots: No way you were expecting someone else. Gronk is a bulldozing blocker, faster than you'd expect at 6-7, 270 and is a touchdown-scoring machine.
Rookie -- Maxx Williams, Baltimore Ravens: Don't formulate your concrete opinion on Maxx Williams right away -- he only turned 21 in April.
Though not nearly as large and intimidating as Gronkowski (Who is?), Williams has a loaded tight end repertoire.
He has viable seam-stretching speed, plus body control to make sideline catches and demonstrated a willingness as a blocker in Minnesota's power scheme.
With some added strength, there's no telling how complete a tight end Williams could become. Runner up: Blake Bell, San Francisco 49ers
Prototype -- Andrew Whitworth, Cincinnati Bengals: Andrew Whitworth gets very little publicity, which is kind of a bummer. He's as sturdy as they come protecting his quarterback's blindside and is a proficient, under control run blocker.
According to PFF, he was the only offensive tackle to start at least 25 percent of his respective team's snaps in 2014 who didn't allow a single sack.
Rookie -- Andrus Peat, New Orleans Saints: Another youngster, Andrus Peat, was carefully molded by the Offensive Linemen Gods.
At 6-7 and around 315 pounds he shouldn't be able to move as gracefully as he does.
The former Stanford star has nearly 35-inch tentacles, and although he doesn't always display a nasty streak that's essentially a must-have in the NFL, when he turns it on, he's a devastating people-mover.
Peat may begin his Saints' career on the right side, but he was born to play left tackle. Runner up: Donovan Smith, Tampa Bay Buccaneers
Prototype -- Marshal Yanda, Baltimore Ravens: If you get a kick out of watching how offensive linemen are frequently the catalysts for big plays, Yanda is your guy.
Light, balanced feet with Big Ten strength, this former Iowa standout typically controls defensive linemen at the point of attack and is a radar-locked missile when asked to find and pulverize linebackers at the second level.
Rookie --La'el Collins, Dallas Cowboys: He was one of the most boring players to watch in 2014. He just blocked everybody. On nearly every play.
Blessed with natural balance and a wide base, pass-rushers glue to him, and with some footwork refinement, he'll be able to handle smaller speed specialists who did get the best of him on rare occasions at LSU. Runner up: A.J. Cann, Jacksonville Jaguars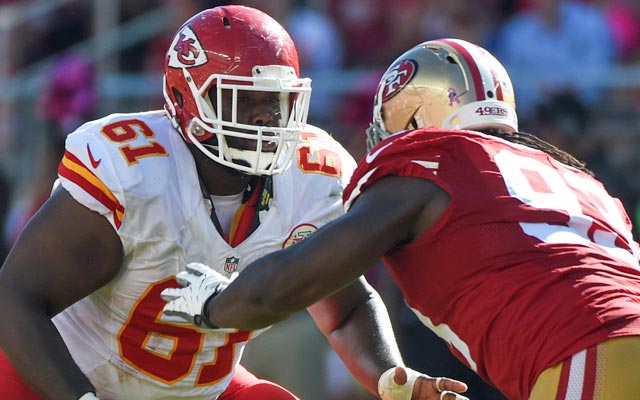 Prototype -- Rodney Hudson, Oakland Raiders: He's never been named All Pro or even to a Pro Bowl, but he was a boulder for the Kansas City Chiefs since he joined the team in 2011 out of Florida State.
Not a noticeable road-grader or pancake machine, Hudson effortlessly diverts defenders away from the running lane and wins with low center of gravity as a pass-blocker.
The Raiders signed him to a monster deal in free agency with good reason.
Rookie -- Cameron Erving, Cleveland Browns: Another Seminole, yet one who was much more punishing in college. Erving made the somewhat unprecedented flip from left tackle to the anchor spot in his final year in the ACC ... and seemingly drove every defensive linemen 5-to-10 yards back on every inside run play.
He battles through the whistle and doesn't have concerns as a pass-blocker after his time spent on the edge at Florida State. In theory, Erving could play anywhere, and he may begin with the Browns at right tackle.
But if and when Alex Mack bolts after the 2015 campaign, Cleveland will have its offensive line backbone for the next decade. Runner up: Hroniss Grasu, Chicago Bears
Prototype -- Sebastian Vollmer, New England Patriots: Vollmer is a gargantuan tackle at 6-8, 320, yet he rarely lets more stocky defensive linemen and outside linebackers get under his pads and ride him back into Tom Brady's lap.
He yielded only four sacks in more than 1,000 snaps in 2014 and gets out well in the run game.
With more teams sliding their premier pass-rusher to left defensive end to get a "favorable" matchup, the right tackle position is growing in importance, and Vollmer is as sound as they come as a pass-protector and a blue-collar ground-game aid.
Rookie -- Cedric Ogbuehi, Cincinnati Bengals: College offensive linemen often can dominate in the run game through sheer mass and power.
It's not often, though, that offensive linemen are polished pass-blockers who can handle any type of pass-rusher.
Ogbuehi represents the latter.
Coming off an ACL tear and not needed to be an immediate starter in Cincinnati, the Texas A&M stalwart will have time to get stronger, which will help him anchor against the bull-rushing ends in the NFL.
With more muscle mass and slightly better punch timing, Ogbuehi will have it all. He mirrors well, essentially floats back in his kick slide and has a deadweight anchor. Runner up: D.J. Humphries, Arizona Cardinals
Prototype -- J.J. Watt, Houston Texans: Where do I start? He could have won the Defensive Player of the Year Award the past three seasons and combines nose tackle power with 3-4 outside linebacker athleticism with 3-4 defensive end length and strength.
He's a borderline unblockable defensive line chess piece.
For perspective: According to PFF, Watt registered 15 QB pressures (9 QB hits and 6 QB hurries) against the Bills in Week 4 last year.
Haloti Ngata had 18 QB pressures over the course of the entire 2014 regular season.
Rookie -- Henry Anderson, Indianapolis Colts: I won't be unfair to Henry Anderson and say he has Watt-like potential ... but it's close. Kind of.
At 6-6 and nearly 300 pounds, the Stanford product uses his hands exceptionally well, already has an arsenal of counter moves and has elite athleticism for his size.
With time in the weight room to add the ability to win strictly with power, Anderson may ultimately be a diverse defensive-line weapon for the Colts. Runner up: Leonard Williams, New York Jets
Prototype -- Dontari Poe, Kansas City Chiefs: Here's another athleticism outlier. At 6-3, 345, the Chiefs nose runs up and down the line like he's about 6-1, 310.
At the 2012 combine, he casually hit 44 reps of 225 pounds on the bench and ran a sub-5.0 in the 40-yard dash.
In Kansas City, Poe has become a block-devouring interior defensive lineman with some penetrating flashes.
Rookie -- Eddie Goldman, Chicago Bears: He was a run-stuffing, block-dispatching defensive tackle at Florida State.
In Vic Fangio's 3-4 base with the Bears, he'll be asked to clog the middle and fling blockers off him on inside runs and push the pocket on long-developing pass plays, two responsibilities he should have no problem handling. Runner up: Jordan Phillips, Miami Dolphins
Prototype -- Aaron Donald, St. Louis Rams: In one season, he became the prototype at his position. Imagine that for an "undersized" defensive tackle.
Actually though, being around 6 feet and 290-to-300 pounds is an ideal height-weight combination for an interior defensive lineman who's duties are to get upfield and destroy "one gap" on each play.
Donald does that with outrageous consistency -- no matter if it's a run or pass. The Rams second first-round pick a year ago was in the backfield frequently as a rookie.
Rookie -- Grady Jarrett, Atlanta Falcons: While he doesn't possess Donald's explosion off the snap, a lot of what I wrote about the reigning Defensive Rookie of the Year can be used to describe his former Clemson stud.
New defensive-minded coach Dan Quinn will use him in that "one gap" defensive tackle role and let the "undersized" Jarrett blow up run and pass plays alike. Runner up: Malcom Brown, New England Patriots
Prototype -- Michael Bennett, Seattle Seahawks: this is somewhat of an unconventional pick, and yet it represents the evolution of the NFL game. A decade ago, the "prototypical" 4-3 defensive end would have been a large, edge-setting player with above-average pass-rushing skill who could play all three downs from his spot on the right edge.
Now, with the majority of the league using the "nickel" package -- five defensive backs --- often, it's a luxury if a 4-3 team's premier end can kick inside to one of the defensive tackle spots in "passing situations" and still be effective getting to the quarterback.
That precisely summarizes what Bennett is capable of and what he does on regular basis for the Seahawks.
Rookie -- Owamagbe Odighizuwa, New York Giants: At a chiseled 6-3, 265, Odighizuwa may begin strictly as an end in the Giants' 4-3.
But with his speed-to-power prowess, don't be surprised if, like Bennett, he's eventually playing and shining at a defensive tackle position in New York's nickel. Runner up: Danielle Hunter, Minnesota Vikings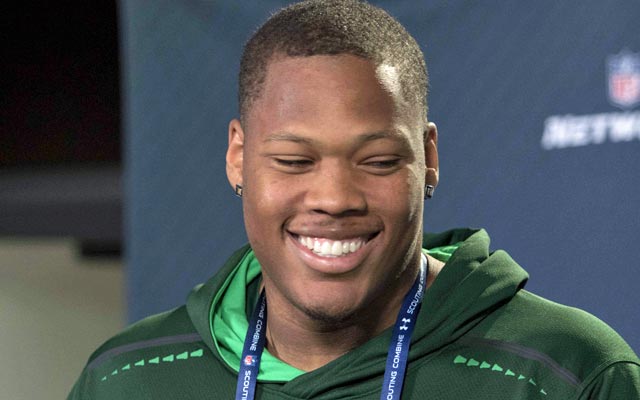 Prototype -- Justin Houston, Kansas City Chiefs: He's distinctly strong pass-rushing outside linebacker with unreal "bendiness," stunning pop at the point of attack and the natural athletic gifts to drop into coverage from time to time.
He has many 10-plus sack seasons in his future.
Rookie -- Preston Smith, Washington Redskins: He's not exactly the bouncy athlete Houston is, yet he routinely beats offensive linemen with varied hand usage -- a critical sign of polish -- and surprising strength.
At 6-5, 270, he has imposing size and will benefit from playing on the same front seven as Terrance Knighton, Jason Hatcher and Ryan Kerrigan in Washington. Runner up: Eli Harold, San Francisco 49ers
Prototype -- Lavonte David, Tampa Bay Buccaneers: The ideal play-making weakside linebacker. He runs like a safety yet delivers big blows on running backs between and outside the tackles and is strong enough to get off blocks if he can't sift through them.
With a healthy Gerald McCoy in 2015, expect David to reemerge as the NFL's most productive sideline-to-sideline linebacker.
Rookie -- Eric Kendricks, Minnesota Vikings: Like David, Eric Kendricks can really run. He chases and bring backs to the turf with veteran-like fluidity and proper-angle pursuits.
David's a more electric athlete, but Kendricks has a bright future as a well-rounded weakside linebacker for the Vikings despite coaches stating he'll start his career in Minnesota in the middle. Runner up: Ben Heeney, Oakland Raiders
4-3 strong-side linebacker
Prototype -- Von Miller, Denver Broncos: Von Miller has played in 56 regular season game as a pro. He has 49 career sacks.
Yikes.
Though some -- very few -- believed he was "too small" to become a dangerous sack specialist, Miller was plugged in the strongside or "Sam" spot in Denver's 4-3 under -- alignment with the Sam on the defensive line -- and has three All Pro distinctions to his name.
With Wade Phillips in 2015, Miller will transition to 3-4 outside linebacker, but for the past four years he's been the league's best 4-3 Sam.
Rookie -- Vic Beasley, Atlanta Falcons: While Vic Beasley may play the freely pass-rushing "Leo" position in Dan Quinn's 4-3 set, there's a chance he'll see some time actually manning the "Sam" spot on some downs.
Even if Beasley plays "Leo" most of the time, he'll have similar duties to what Miller had in Denver.
Nearly a carbon copy of the Broncos' star, Beasley uses scary explosiveness to beat offensive tackles often with ease. Runner up: Benardrick McKinney, Houston Texans
Prototype -- Luke Kuechly, Carolina Panthers: He has the athleticism to frequently fly to the football, can take on blocks then shed them and is comfortable running down the seam with tight ends.
He's the most reliable middle linebacker in football.
Rookie -- Paul Dawson, Cincinnati Bengals: Though he didn't time nearly as well as Kuechly, his play recognition and reaction are supremely impressive.
He has the size, aggressiveness and game speed to instantly translate to the NFL after playing in the wide open Big 12 at TCU. Runner up: Zach Vigil, Miami Dolphins
Prototype -- Richard Sherman, Seattle Seahawks: With wideouts around the NFL seemingly getting bigger each season, cornerbacks will need to follow suit.
Sherman, a converted wideout, is the prototypical opposition to the "power forward" receiver movement.
He's ultra physical at the line, savvy in zone and tracks the football extremely well with his long arms.
Rookie -- Eric Rowe, Philadelphia Eagles: Just as Sherman does, Eric Rowe disrupts passes with length and springy athleticism. A former safety, Rowe looked like a seasoned cornerback in his final year at Utah.
What gives him immense upside is the fact that he has sub 4.5 speed and nearly a 40-inch vertical. Runner up: Jalen Collins, Atlanta Falcons
Prototype -- Chris Harris, Denver Broncos: He can line up anywhere with any receiver, but flourishes in the slot because of his nimbleness and tenacious ball skills.
In 2014, he finally received the credit he deserved for stifling cornerback play when he was named Second-Team All-Pro.
Rookie -- D'Joun Smith, Indianapolis Colts: He's nearly identical to Harris -- he's a smaller, feisty, ball-skill specialist who tackles as well as any cornerback from the 2015 draft class.
In time, he could be mentioned as Harris 2.0. Runner up: Steven Nelson, Kansas City Chiefs
Prototype -- Glover Quin, Detroit Lions: He led the NFL with seven interceptions in 2014, and he reeled in three picks in 2013.
Though Seattle's Earl Thomas has more range, Quin is the complete package -- he plays an amazing center field and is always under control when filling holes against the run.
Rookie -- Quinten Rollins, Green Bay Packers: He has a basketball background, and I like that in a defensive back. After a storied basketball career at Miami (Ohio), Rollins joined the football team in 2014 and had 72 tackles to go along with seven interceptions.
With his ball skills and point-guard athletic talents, Collins could become a premier game-changer on the back end of Green Bay's defense. Runner up: Damarious Randall, Green Bay Packers
Prototype -- Kam Chancellor, Seattle Seahawks: He's brought the "boom" to the Seahawks' dominant secondary, there's no doubting that.
Thought to be a "tweener" coming out of Virginia Tech, Chancellor has proven to have adequate coverage skills and the dynamic talent to thump as a run-stopper.
Rookie -- Jaquiski Tartt, San Francisco 49ers: More of a traditionally sized safety, he lays the lumber just like Chancellor.
With Eric Reid, Jimmie Ward and Antoine Bethea at safety in San Francisco, Tartt can ease his way into a situational role as an in-the-box strong safety with the 49ers. Runner up: Kyshoen Jarrett, Washington Redskins
Pick Six Newsletter
Get the day's big stories + fun stuff you love like mock drafts, picks and power rankings.
Please check the opt-in box to acknowledge that you would like to subscribe.
Thanks for signing up!
Keep an eye on your inbox for the latest sports news.
Sorry!
There was an error processing your subscription.
The former Eagles quarterback makes his Hall of Fame case

Jones took the field for four NFL teams during a career that included multiple suspensions...

The Packers quarterback put on a pathetic display, but was it on purpose?
The former Ravens safety won't be sharing any intel ahead of the Ravens-Rams game in Week...

Kansas City made it to the AFC Championship Game in January; here's what they need to do to...

Stafford has a point to prove