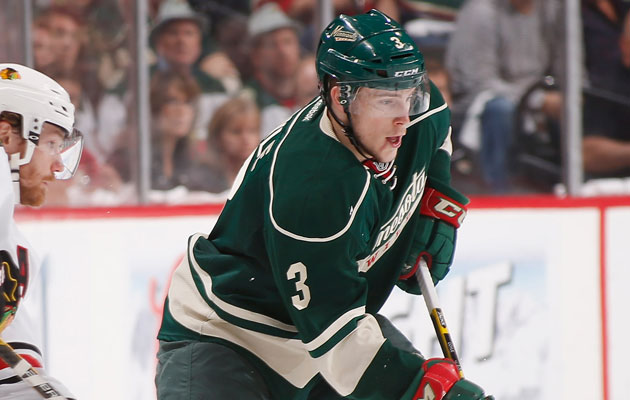 More NHL Playoffs: Schedule, TV listings | Expert Picks | Bracket | Scores | Odds
One of the amazing aspects of the days after a team is eliminated from the playoffs is hearing what injuries guys were playing with. There are always some crazy ones like Patrice Bergeron playing through a broken rib, torn cartilege and a separated shoulder in Game 6 of last year's Stanley Cup Final.
Bergeron was lauded (and also questioned) for playing through those injuries but at least he had one good shoulder. Minnesota Wild forward Charlie Coyle couldn't say that by the end of the Wild's playoff run.
Michael Russo of the Minneapolis Star-Tribune reports that Coyle was playing with TWO separated shoulders.
Charlie Coyle was playing with both a separated left shoulder and right shoulder, sources say. It was very noticeable to me in Chicago that he was playing hurt in Game 5, and last night, it was very apparent he was having trouble catching passes and stick-handling.

A few times, he went to the bench and grimaced visibly, so much so that I mentioned it on Twitter. Says everything about the talented kid, don't you think?
I'm not sure it says everything about Coyle but it sure as heck says a lot.
Even crazier than Coyle playing in that kind of shape is that he played more than 21 minutes in Game 6 and had three shots on goal. Not bad for somebody who could probably barely hold onto his stick.
Coyle was good this postseason particularly in the opening round. The 22-year-old out of Boston University played in all 13 Wild games and finished with three goals and four assists.