Jamie Moyer through the years, baseball-card style
Here's a compilation of Jamie Moyer baseball cards, chronologically, from the beginning of his career until present day.
Jamie Moyer
is 49 years old and has made the
Rockies
' rotation --
as the No. 2 starter!
-- meaning this will be his 25th season in Major League Baseball.
Below, thanks to my wonderful editor, is a compilation of Moyer's baseball cards from the beginning. It's chronological per season, starting in the upper-left. Obviously, the picture in the middle isn't a baseball card, but it's this season.
Related:
The Jamie Moyer

All-Stars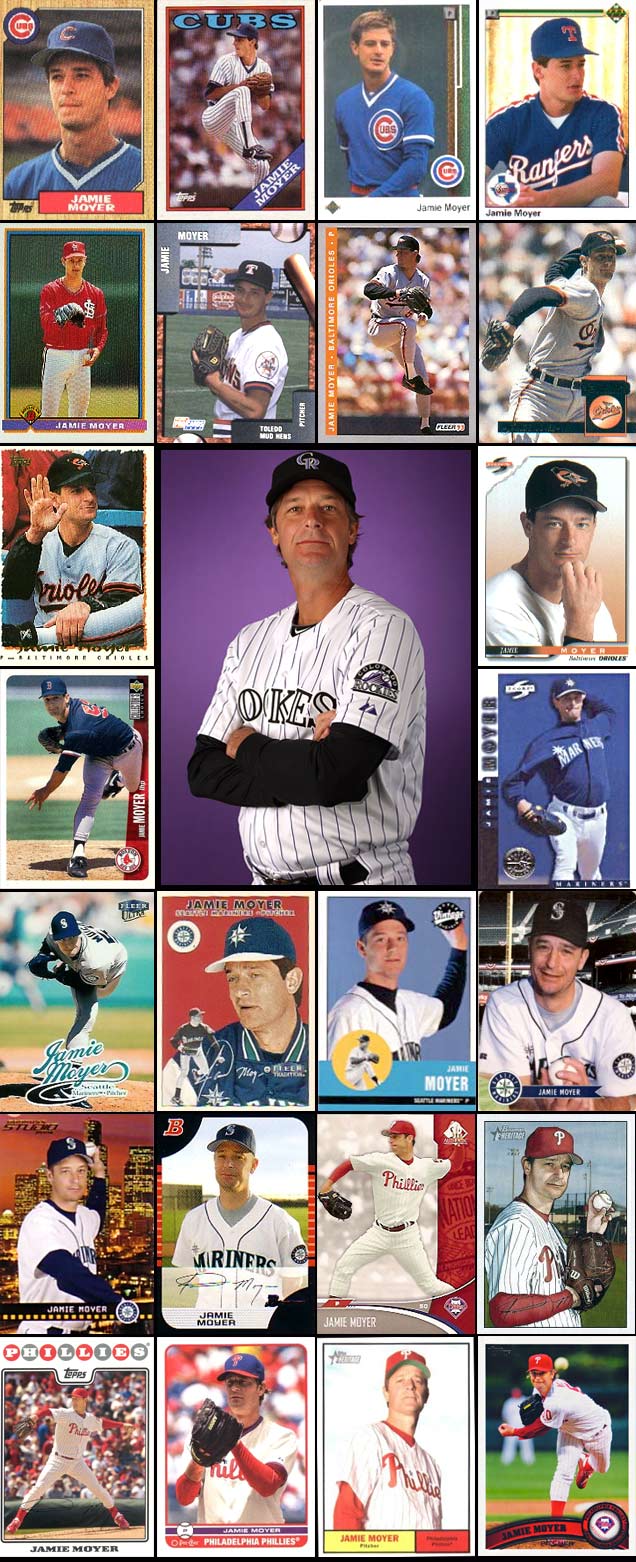 Despite a seven-game ALCS, the Houston rotation lines up nicely for the World Series

Sabathia and the Yankees are a perfect fit for each other

Bregman threw out Greg Bird at the plate to preserve the Astros' lead
The 2017 World Series begins Oct. 24

The Yankees returned to contention even quicker than their front office expected

The Dodgers have the better defense, rotation, and bullpen, in our estimation