Motus launches biomechanical hitting, pitching motion sensors
Players can wear sensors that will track their every movement on pitches and swings for studying.
Ready for the newest technology in the baseball world? Players will now be able to hook themselves up to sensors that will detect movements during a pitch or swing, thanks to MotusPro, which launched on Friday.
Via a Motus Global press release, here are some details:
The MotusPro is comprised of five wireless 6-axis motion sensors that fit into iron-on pockets in a compression shirt, batting gloves, and cleats which are fitted during a custom measurement session with the players. The training system has been designed for baseline performance assessments for both batters and pitchers, and return to play programs for pitchers. For those wearing MotusPro for baselines, the system provides summarized biomechanical reports on a per-session basis. For those recovering from a throwing injury, objective measures are presented to help the pitcher return to competitive play alongside their physician's guidance. 
Layman's terms, the system will allow a hitter to see if he's doing something different on his swing during a slump, for example. Even a slight variation that isn't obvious to the naked eye can cause a hitter's performance to suffer and with this equipment, they'll be able to track even the slightest of differences from swing to swing. 
"I've been working with Motus the past few years at its biomechanics lab to gain better insights on the mechanics of my swing," said perennial Pirates MVP candidate Andrew McCutchen. "A mobile system capable of allowing me to collect this type of information in the cage and on the field is very exciting. 
"MotusPro will change the way athletes study their mechanics and train."
Likewise with pitchers and their throwing mechanics. The company has already been tracking biometric data in order to help be part of the conversation on preventing Tommy John surgery, and now pitchers can measure each little mechanical movement.
Here are some visuals on what players using MotusPro will be wearing: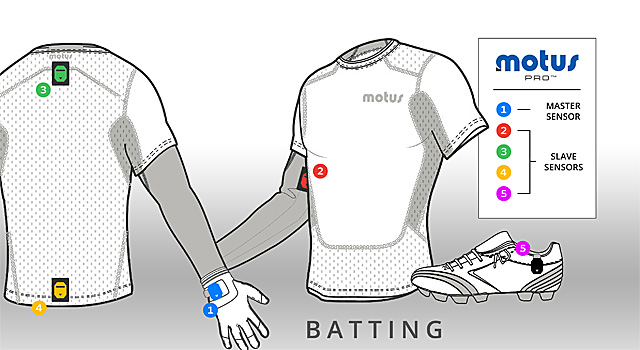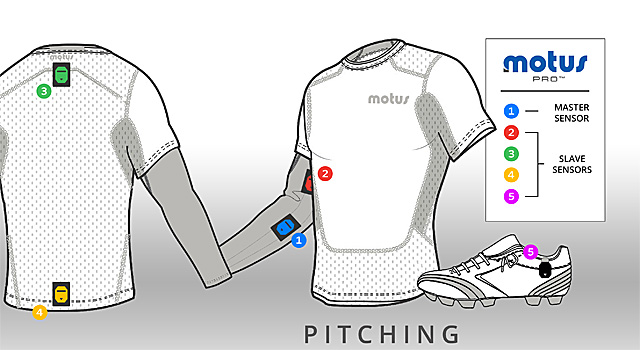 "When we founded Motus, we had a very clear vision: build an industry leading biomechanics lab and then deploy technology capable of providing athletes feedback on a mass-scale, where they train and compete.  MotusPro is a system born of the science from our lab, with performance, rehabilitative, and analytical insight capabilities unlike any other wearable in the sports space," said Joe Nolan, the CEO of Motus Global.
This is no drug, but it definitely appears to be performance-enhancing. Technology is pretty amazing.
A-Rod held a similar role last season

Bautista makes his home in Tampa

The Angels' Ohtani faced Milwaukee in Cactus League action on Saturday
New Mexico broke the school and WAC single-game run record with a 39-0 victory over Mississippi...

It's the first Saturday slate of spring training games, and Ohtani will be taking the mound...

The Tigers are very early in their rebuild and they're counting on Miguel Cabrera to rebound...