Carlisle thinks Dalembert isn't in shape, Mavs center disagrees
Dallas Mavericks center Samuel Dalembert is not in the best shape, according to his coach Rick Carlisle. Dalembert disagrees.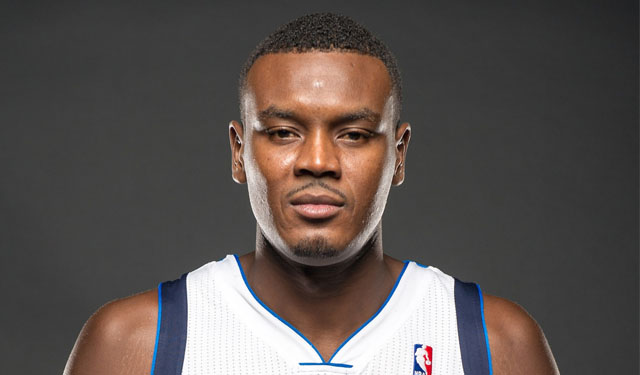 The Dallas Mavericks are walking a fine line between being a team that can contend for a playoff spot this coming season and a team that is one injury or bad year from a key rotation player away from falling into the lottery. The Mavericks have plenty of depth in the backcourt but in terms of mobile, defensive big men to anchor the other half of the floor, there isn't a lot there. It's why the signing of Samuel Dalembert has to end up being a victory for their offseason; he may be the only line of defense they have at the rim on many possessions.
The problem with that is apparently Dalembert isn't in good enough shape, according to Rick Carlisle. His coach thinks that he needs to be in much better shape if he wants to be a quality starting center in a league in which interior defense anchoring various defensive schemes is so important to stopping today's advanced offenses. From ESPN Dallas:
Carlisle doesn't believe Samuel Dalembert is in the shape necessary for him to be a quality starting center and told the big man as much after the Mavs' 94-92 loss Monday night to the New Orleans Pelicans. Dalembert, who signed a two-year, $7.6 million deal this summer, picked up four fouls and committed four turnovers along with four points and two rebounds in less than 11 minutes of playing time. 

"I just told him in front of the whole team that he's got to keep working," said Carlisle, who mentioned Dalembert's conditioning issues to the media without a question being asked about the center. "We need his minutes. They're going to be very important to us. He's a factor. When he's in shape, he's a factor as a rim protector and rebounder, and he gives you a big, active, athletic body in there." 
I can't speak to the physical condition of Dalembert but everything Carlisle says there is correct. The Mavericks don't have much depth inside and if Dalembert isn't up to the task of playing heavy (no pun intended), effective minutes as the center and rim protector, this Mavericks team could be in trouble. They need him to excel in his role as much as any other player on the team, outside of Dirk Nowitzki.
Dalembert disagrees with his coach though. He believes a back injury on the first day of practice is what has slowed him down so far.
"It's not that," said Dalembert, who was fighting a relatively serious case of the sniffles. "The main thing that happened to me is I got hurt. I got hurt in the first practice of camp. Stupid me, my pride takes over and I wanted to practice. I didn't want to take off, so that kind of slowed me down a little bit." 

Dalembert said he bruised his back during Tuesday's morning practice when he fell to the floor and had a teammate come crashing down on him. He said he missed some of that evening's practice, received treatment, including anti-inflammatory medication, and is "feeling much better" now. 
Regardless of the reasoning for Dalembert's poor conditioning, whether it's injury-related or just not working hard enough in the offseason, the Mavericks need him to be ready to go on opening night and not really let up. Unless Brandan Wright can play more minutes and someone like Bernard James can step into a key reserve role and be effective, Dallas' starting center has to be effective. 
This whole story does remind NBA fans of the time Andre Iguodala, Dalembert's teammate from 2004 to 2010, was asked if the center was dedicated to basketball year round and Iguodala's response was, "Year-round? I think Sammy enjoys his summers."
The inaugural BIG3 season comes to a close Sunday with the championship game

Thomas was traded to Cleveland yet some fans are taking it out on him ... and his jerseys

The Celtics dealt the No. 1 pick to Cleveland as part of the Kyrie Irving-Isaiah Thomas tr...
Thompson was rumored to have been a point of discussion with the Cavs regarding Kyrie Irvi...

What the Celtics and Cavs look like after the Eastern Conference powers swap point men

Simmons was the No. 1 pick in the 2016 NBA Draft but did not play last season