Jerry Stackhouse likely to retire after this season
Jerry Stackhouse will likely retire after this season.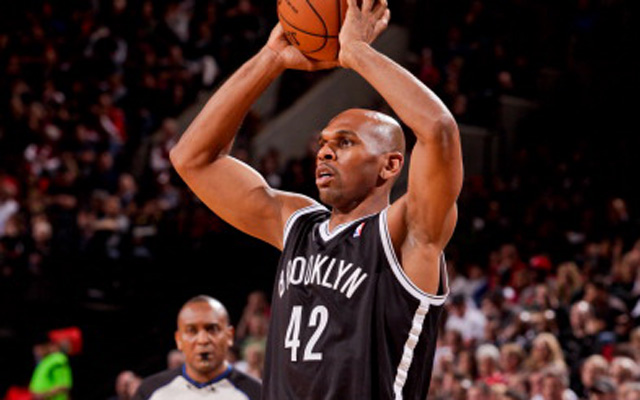 Jerry Stackhouse is a serious contributor for Brooklyn this season at age 38. He has had big moments this season for the Nets -- his eighth club in 18 seasons -- despite skepticism over what he could contribute at that age. But Stackhouse told Fox Sports Florida on Friday that he's likely done after this season. 
In particular, Stackhouse said he wants to take on a bigger role with the NBPA, which has fallen into disarray this season after the scandal involving former executive director Billy Hunter. 
"It's not completely sold that I don't get the bug to play again, Stackhouse told FOX Sports Florida before Fridays game at Denver. "But, really, I think this is an opportune time to kind of step to the forefront to do something with the union and try to make sure we select the right executive director.'' 

"I want to be a guy that will be able to deliver the information that we deal with on a day-to-day basis with our union and get the message back out to the players and get their feedback,'' said Stackhouse, the highest ranking member of the union executive committee behind only president Derek Fisher, an Oklahoma City guard.

"I've played in all these eras, been through all these lockouts 1998-99 and last season. I've seen them all. The search is on for an executive director. We're going to find that right person to help build a union that our body can really be proud of.''
via Jerry Stackhouse likely to retire for union role.
Stackhouse has nothing left to prove in the league after an illustrious career, and it would be good for the union to have him in a more prominent, active role. Multiple players have spoken about how the union is compromised by having non-players involved so much in the process. 
Stackhouse can bring a lot to the leadership of the union. 
Of course, he can still hit 3-pointers ...
LeBron will be judged by what come's next as Cavaliers and Celtics under even more pressure...

A look at who came out ahead after Tuesday's megadeal swaps the point guards on the East's...

How the addition of IT changes the Cavs and where they go this summer depending on LeBron's...
Ainge said that he expects the start of Thomas' season to be delayed, but he'll be 'fine'...

The NBA MVP odds have shifted quite a bit following the blockbuster Kyrie Irving - Isaiah Thomas...

It's debatable whether Boston gets better right away with Irving, but the future is definitely...