Five former players sue Chiefs over head injuries
If you thought the era of concussion lawsuits was over, you were proved wrong Tuesday.
• 1 min read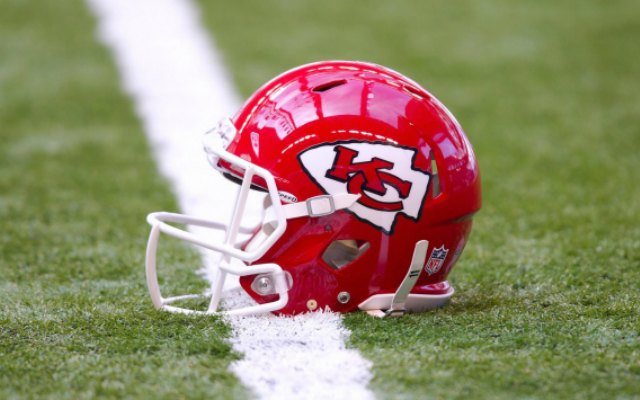 Just because the NFL and thousands of former players settled a concussion lawsuit for $765 million in August, that doesn't mean the court system is done with the subject of head injuries and whether the players suffered long-term damage because of them.
Former Chiefs players Kevin Porter, Joe Phillips, Louis Cooper, Chris Martin and Leonard Griffin have filed a lawsuit against their former team for the head injuries they suffered during their time in the NFL, according to the KC Star.
They are seeking undisclosed financial damages from the team (the NFL is not named in the suit).
The reason this five-some -- who were not a part of the original lawsuit that was settled but allege they are suffering from chronic traumatic encephalopathy -- are taking this to court now?
Two reasons:
1) All five played during the years between 1987-93 when the NFL and its players did not have a collective bargaining agreement. As TSN's legal analyst explains, "This is important since the CBA provides that issues of player health and safety go to arbitration and court. That's why the NFL went to court to try and get the players lawsuits punted and sent to arbitration (the court never had a chance to rule on that request since settlement was announced). So in this case, since there was no CBA in place when the players were playing, they can head to court without the CBA saying they have to go to arbitration."
2) In the state of Missouri, a 2005 amendment to the workman's compensation statute allows employees to sue their former employers if they were denied workman's comp. After this month is over, that window will expire.
Explains Dirk Vandever, one of the plaintiffs' lead attorneys, to the Star: "I believe this is a way to say to an individual team within the NFL, 'What did you know, when did you know, and what did you do about it?'" 
As USA Today notes, "The suit seeks actual damages, punitive damages and court costs on counts of negligence, negligent misrepresentation and fraudulent concealment."
The Chiefs have had no comment on the matter.
Follow Josh Katzowitz on Google+
The Pro Football Hall of Fame is one step closer to announcing the Class of 2018

Grab some turkey and get ready for this NFC North showdown

SportsLine's top NFL and college football experts pick a 4-team parlay that pays 10/1
After an epic collapse against the Saints, the Redskins are hoping to right the ship

Brice Irvin is not a happy camper right now

Linda Del Rio is not happy with the president