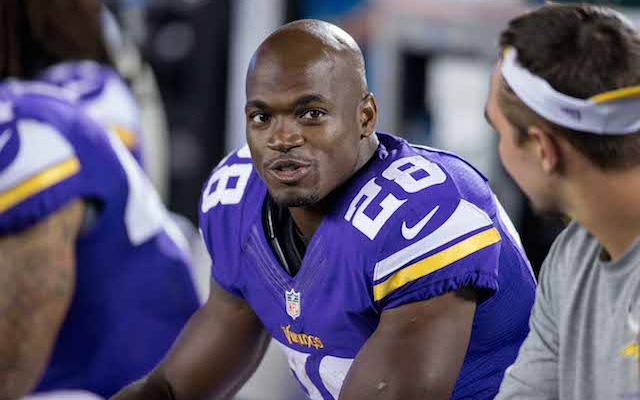 On Tuesday, Nike pulled all of its Adrian Peterson merchandise off the shelves in the Twin Cities area, though you still could buy his jerseys on the company's website.
One day later, the company went a step further.
BREAKING: Nike has suspended its endorsement contract with Adrian Peterson pic.twitter.com/Oq87qNxLYb

— darren rovell (@darrenrovell) September 17, 2014
That's a reversal from what Nike was saying earlier Wednesday when a company spokesman told Bloomberg News that "Adrian Peterson remains a Nike athlete. We are aware of the concerning allegations surrounding Adrian. We will continue to closely monitor the situation."
Also on Tuesday, Peterson lost his endorsement deal with Castrol. "In light of recent events, Castrol has decided to end our relationship with Adrian Peterson," said Paul Giblett, a spokesman for the company.
Earlier this week, Radisson suspended its sponsorship deal with the Vikings.