Nashville's defensive struggles when Shea Weber wasn't on the ice
The Nashville Predators were not a very good team when Shea Weber wasn't on the ice last season.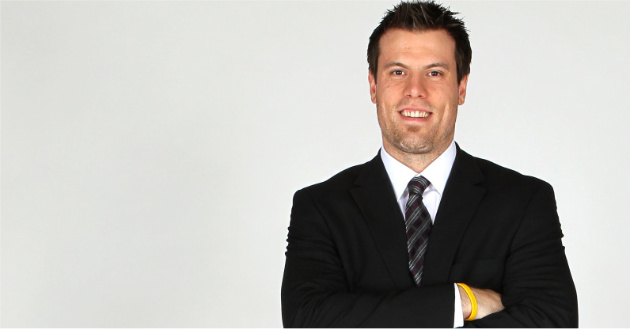 The Nashville Predators had a lot of problems when Shea Weber wasn't on the ice this past season. (Getty Images)
No matter what happens with Shea Weber over the next seven days, the Nashville Predators are going take a step back on the ice this upcoming season.
If they end up losing Weber to the Philadelphia Flyers after the team signed him to a 14-year offer sheet early the Thursday morning that step could be a huge one, and it's not going to be good news for big-money goalie Pekka Rinne.
Over the years the Predators have developed a reputation for being a strong defensive team anchored by their top duo of Weber and Ryan Suter. They've already lost Suter this offseason in unrestricted free agency (he signed with the Minnesota Wild on July 4) and unless they come up with the money to match the contract handed out to Weber they're going to lose arguably their two best players in a span of about two weeks.
Obviously, that's bad news.
Weber signs Flyers' offer sheet
More NHL coverage
The problem for Nashville is that even with Weber and Suter in the lineup last season they weren't a great team defensively. They were even worse when Weber and Suter -- and especially Weber -- were off the ice. A lot of Nashville's success this past season defensively came from Rinne and his ability to not only play a ton of games, but also his ability to withstand a pretty constant barrage of shots every night and put up the seventh best save percentage in the NHL.
As a team the Predators allowed an average of over 30 shots per game this past season, which was 11th worst in the NHL. During 5-on-5 play they allowed the fifth most shots per 60 minutes played, while their overall Fenwick rating (percentage of shots on goal and missed shots taken) was also the second worst in the NHL ahead of only the Wild. In other words: they were allowing the other team to control the puck and fire a ton of shots in the direction of Rinne and Anders Lindback.
This is not going to get any better after losing Suter and especially Weber if they end up not matching the offer.
During the 2011-12 season every Predators defensemen (and just about every other player on the team) saw their performance drop significantly when they weren't on the ice with Weber.
The table below shows every Predators defensemen that played in at least 30 games and their performance with Weber on the ice and their performance without him on the ice.
All data via stats.hockeyanalysis.com, and players are sorted by the number of minutes they spent on the ice with Weber. We'll explain what all of the numbers mean below the table.
Nashville Predators defensemen with/without Shea Weber 2011-12
Player
Corsi% W/Weber
Corsi% WO/Weber
GF% W/Weber
GF% WO/Weber
Ryan Suter
.496
.439
.543
.438
Francis Bouillon
.544
.452
.571
.472
Roman Josi
.439
.427
1.000
.491
Kevin Klein
.585
.440
.667
.431
Jack Hillen
.455
.452
1.000
.542
Jonathan Blum
.300
.434
0.00
.366
Ryan Ellis
.300
.506
1.000
.567
Hal Gill
.429
.461
0.00
.464
Here's what we're looking: Corsi% is the percentage of total shots attempted by the Predators with and without Weber on the ice.
Let's take Suter, Weber's most common partner, as an example. When the two were paired up at 5-on-5 last season 49% of the shots that were attempted during those minutes were attempted by the Predators. When Suter was on the ice without Weber the Predators only attempted 43 percent of the shots.
GF% is simply the percentage of goals scored that belonged to the Predators. When Weber and Suter were out there together over 54 percent of the goals were scored by Nashville. When Suter played without Weber, only 43 percent of the goals were scored by Nashville.
Basically, Suter had a lot of problems when he wasn't paired up with Weber (and perhaps that's something to keep in mind if you're a Wild fan).
As you can see, pretty much of all the defensemen struggled without Weber, and the only ones who didn't see their performance fall off significantly were the three defensemen (Gill, Ellis, and Blum) that spent the fewest minutes with him. But it was even more than the defensemen. If you look at the entire roster the only players that finished the season with a positive Corsi percentage without Weber were Patric Hornqvist, Alexander Radulov, Ellis and Brian McGrattan.
Obviously these numbers aren't painting the entire picture. But it can't be a good sign that nearly every Predators player was outshot and outscored when Weber wasn't on the ice. He and Suter logged the toughest minutes on the team last season and managed to outplay their opponents every night. If they lose Weber (and let's remember, that's NOT a given at this point -- the Predators can still match that offer) they'll have lost both of those guys and will have a vastly different defense to start the season. And it will be one that is made up of players that weren't all that good on their own this past season.
Either way, a lot of what the Predators do next season may fall on Rinne being worth every single penny of the seven-year, $49 million contract he signed earlier this season.
For more hockey news, rumors and analysis, follow @EyeOnHockey and @agretz on Twitter and like us on Facebook.
The Oilers' young star remains seriously unfair

David Kelly, a Toronto-born hockey analyst, has strong advice for Edmonton vs. Chicago game...

Gary Bettman says otherwise, for the time being, but Houston could be primed for a team
Here's what you might have missed across the NHL on Wednesday night

Ovi breaks down doors in Virginia

Winger also says he will no longer raise a fist during the anthem after his protest started...