Howard to return to Phillies on Friday night
The Phillies will have Ryan Howard in their lineup Friday night against the Braves. Howard missed the first three months of the season rehabilitating a left Achilles that he ruptured on his final at-bat last season.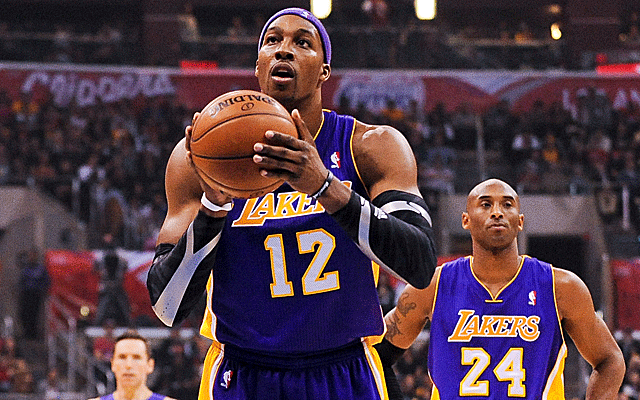 Phillies' Ryan Howard is 10 for 20 in seven minor-league games during his rehabilitation assignment.

(US Presswire)
NEW YORK -- Remember that idea that Ryan Howard would be ready to rejoin the Phillies right after the All-Star break?

Well, make it the weekend before the break.

The Phillies activated Howard from the disabled list on Friday, and he's in the lineup batting cleanup Friday night when they host the Braves at Citizens Bank Park. The Phillies sent Hector Luna to Triple-A Lehigh Valley to make room on the roster for Howard, who will play his first big-league game since rupturing his left Achilles on his final at-bat of last season.
General manager Ruben Amaro said Thursday night that Howard will likely be able to play in two of the three weekend games against the Braves.
Howard went 2 for 3 with two walks for Triple-A Lehigh Valley on Thursday night. He's 10 for 20 in seven minor-league games during his rehabilitation assignment.
The Phillies, who played the first half of the season without Howard and Chase Utley, will have both back as they battle to save their season over the next couple of weeks. Amaro spoke Thursday about having patience but admitted that there's not much time left to make decisions before the July 31 nonwaiver trading deadline.

With Thursday's 6-5 loss to the Mets, the Phillies fell to a season-high 10 games under .500, and they are a season-high 13 games out of first place in the National League East.
Who knows how much Howard can do to change that, but when healthy he has been one of the best power hitters in the game. Since the start of the 2006 season, Howard has hit 262 home runs, which is still the most in baseball (Albert Pujols and Prince Fielder are second and third, with 257 and 241).
With Howard and Utley back, the Phillies will finally have the right side of their infield together. And the middle of their lineup. Howard returns to the cleanup spot, just as Utley has reclaimed his third spot in the order.

Utley was out of the lineup Thursday as the Phillies ease him back by not allowing him to play more than two straight days. Manuel suggested that could change as soon as this weekend, and it likely will change after the break.



Watson will give the Giants a good left-handed reliever

Marcus Stroman doesn't appear affected by the arbitration hearing after all

Manny Machado is entering his first year as a big-league shortstop, but his heart wants what...
Miami-Dade County wants a piece of the $1.2 billion sale price

They'll be hoping for a major rebound from Anibal Sanchez

Rizzo's in the final year of his deal in 2018