VIDEO: Carl Crawford a little rusty with his slide into second
Though he has tons of experience sliding into second base on an attempted steal, Carl Crawford ended up face-planting on one in spring action.
MORE: Spring Training | Scoreboard | FA tracker: position players | FA tracker: pitchers
Dodgers left fielder Carl Crawford has 447 career stolen bases, good enough for 52nd most in the history of baseball. Thus, he's no stranger to sliding into second on a stolen base attempt.
So what happened here?
Bonus points: We got to hear Vin Scully calling it. Viva la spring!
Anyone else think of Willie Mays Hayes?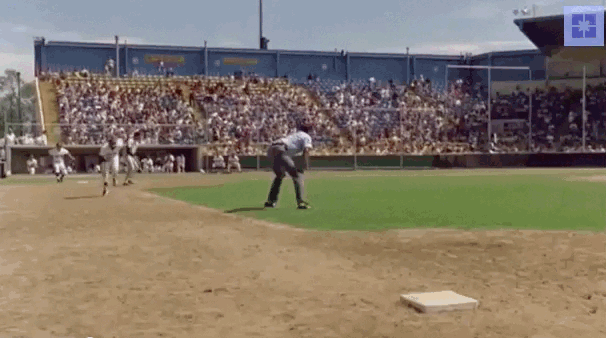 I know it wasn't the same thing, so I guess my mind is just warped enough to think about Major League references at every possible opportunity.
Hat-tip: Big League Stew
The slugger had shoulder surgery in November

Tebow reported to spring training with Mets position players on Sunday

Santa Clara senior Jake Brodt did the honors Saturday
Eric Hosmer's eight-year contract with San Diego has wide-ranging ramifications

Keep tabs on the top 50 free agents right here

The Padres have been heavily connected with Hosmer all offseason