NHL rumors: Where things stand with Avs center Ryan O'Reilly
Ryan O'Reilly is all but gone from the Avalanche. Here's where the rumors stand on where he might go.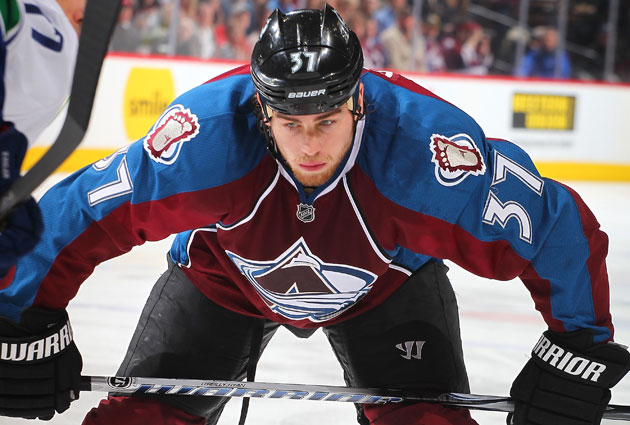 O'Reilly had 18 goals, 37 assists last season for the Avs. (Getty Images)
More NHL: Scores | Standings | Odds | Fight-O-Meter | League Leaders | Rumors
It seems like a mortal lock that Ryan O'Reilly's days playing as a member of the Colorado Avalanche are done. If the previous reports saying as much weren't convincing enough, his father had a bit of an odd tirade against the Avs and their decision-making in an email sent to the Denver Post.
This will assuredly end in a trade.
So, who needs a top-six, two-way center who is young and led his team in scoring last season? That might not be as big as the more important question; who is willing to give the Avalanche what they want for a top-six, two-way center who is young and led his team in scoring?
To help figure that out, or at least keep tabs on it all, here's an update on the rumors that are floating around about who might be interested in getting O'Reilly.
First up, the Senators. From Bruce Garrioch of the Ottawa Sun:
Sources say Senators GM Bryan Murray has held talks with Colorado Avalanche GM Greg Sherman about a deal for the restricted free agent centre, however, the indications are the asking price is significantly high.
It certainly wouldn't be a bad fit with Jason Spezza injured and the offense looking pretty weak at the moment. But the Senators, rightfully so, aren't interested in giving up a lot at this point.
Next we have the New York Rangers. This comes from Elliotte Friedman but via Adrian Dater at the Denver Post:
My good friend Elliotte also said on the HNIC "Hot Stove" last night that the Avs talked with the New York Rangers about a deal for O'Reilly, whereby the Avs asked for defenseman Michael Del Zotto and another prospect. That prospect might have been Chris Kreider or J.T. Miller. If Elliotte reports something, it's the gospel. So you have an idea just how hard a bargain the Avs are driving with O'Reilly not only with him at the bargaining table, but at the trade talk table for him with other teams.
There's the proof that the Avs have a high asking price. The Rangers weren't willing to give up Del Zotto to acquire Rick Nash last summer. It's seems tough to believe they'd be inclined to do so for O'Reilly, let alone adding in a top prospect.
That's an awfully tough sell for Colorado GM Greg Sherman.
Next up we have the Philadelphia Flyers. This report comes from RDS's Renaud Lavoie via Flyersnation.net.
According to Renaud Lavoie, the Flyers are in the race for unrestricted free agent and Avalanche forward Ryan O'Reilly and the Avs want Flyers forward Sean Couturier.
We know Flyers GM Paul Holmgren is never one who is shy about making a deal. But giving up Couturier for O'Reilly? Even if that were straight up, I can't imagine the Flyers entertaining it for more than two seconds.
Lastly, a very under-the-radar option coming here from Friedman.
I would not be surprised if Colorado approached the Florida Panthers, too.
There's not much concrete there other than one man's opinion that it wouldn't surprise him, but Friedman likely wouldn't say something along those lines if he didn't have a some inkling to suggest it. I can't imagine the Panthers giving the Avs what they would want for O'Reilly, either, and I'm not entirely sure he would fit with the franchise's plan going forward, but he is young, plans can be adjusted.
At some point or another, I'm sure every team will get mentioned as a possibility for O'Reilly. There are a lot of organizations and fans of said organizations that would like to get a crack at him. But one thing seems pretty evident from this list here; it's going to be a team in the East.
For more hockey news, rumors and analysis, follow @EyeOnHockey and @StubitsCBS on Twitter, subscribe to our YouTube account and like us on Facebook.
New York fans aren't too happy about it, either

The league is not backing down, but players aren't hiding their frustrations, either

Draisaitl remains unsigned as Edmonton's premier restricted free agent
Yes, it is as perplexing as it sounds

Here's a look at the best of what's left in the pool of unsigned veterans

New York hands Zibanejad a five-year deal but still finds itself in cap trouble