Bubba Watson is your 2012 Masters champion
Bubba Watson outlasted Louis Oosthuizen in a playoff to win the 2012 Masters.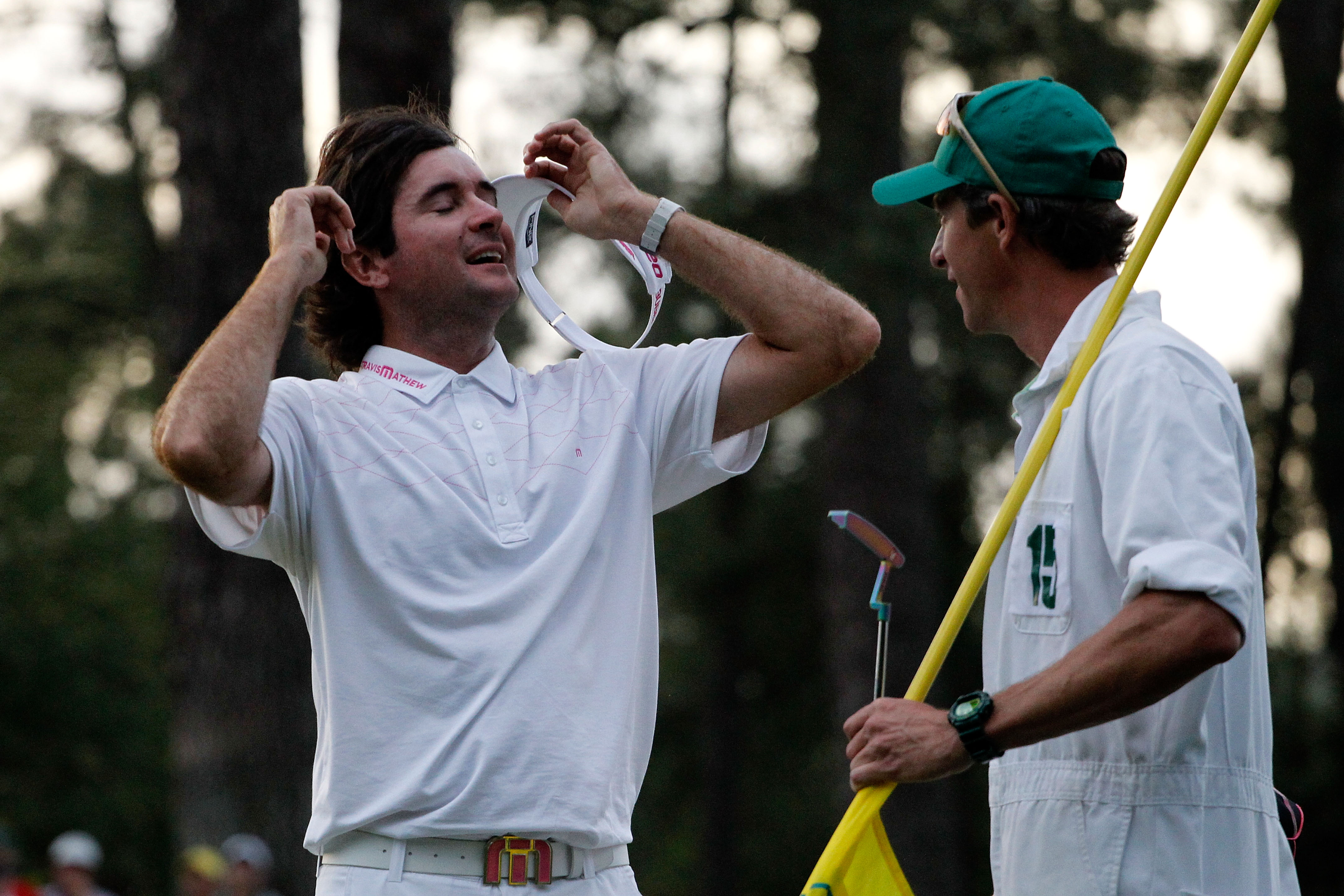 Bubba Watson is the 2012 Masters champion. (Getty Images)
AUGUSTA, Ga. -- When Bubba Watson came on the scene years ago, with his miles-long drives and his radical golf style, it never seemed we were looking at a major champion. An interesting golfer? Sure. A fun personality? Absolutely. But a major winner? 
That was up until Bubba decided to change his style on the golf course. He started to grind on his short game, redefining exactly how he approached his game and how he could get it done. 
But there is simply just a style of golf that Bubba plays that nobody else does, and it took that shot to win the 2012 Masters in a playoff against Louis Oosthuizen. 
Bubba played his way to 10 under, but the style and creativity of his golf game took over in the playoff when he hit a 30 yard hook with a wedge from 155 yards on No. 10 to 10 feet, leaving him two putts to win the Masters.
It was an unlikely win when Bubba made bogey on the 12th hole, putting him two shots back of playing partner Oosthuizen, but birdies on Nos. 13, 14, 15 and 16 got him in a position for a playoff, which Watson won on the second playoff hole. 
People love Bubba because he's a little quirky, but it seemed that might actually be a negative when we discussed him as a major champion. But all Sunday, it seemed he stayed within himself, making the putts he must make and not getting frustrated when he hit loose drives on No. 17 and the second playoff hole. 
Watson is the type of player golf needs to become great. He's a big presence, that hits it a mile and has a lot of fun on the golf course. 

Earlier this week, Watson was asked what winning the Masters would mean to him. Even before play began, Watson, a father of newly adopted baby boy, teared up, saying he'd take some time away from golf and focus on being a dad.
Well Bubba, your wish came true, but first, enjoy being a major champion.
The next season of golf has a real chance to be one of the best any of us has ever seen

This season will fascinate as old stars converge with up-and-coming superstars

With a single golf lesson up for auction, Tiger Woods changed some lives forever in Texas this...
The Days have had a rough 2017 from beginning to end

Why in the world would a former FedEx Cup winner hop on 24 hours worth of flights this wee...

Following the debacle at the ANA Inspiration earlier in 2017, Thompson has some thoughts