Eye on Golf Equipment: The Ping i20 Driver
CBS' Eye on Golf Equipment continues with the Ping i20 driver.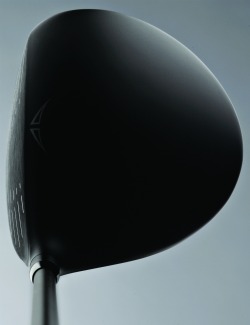 The top of the Ping i20 driver. (PING)
Golf is a sport with ever-changing tools. There are drivers, putters, balls, towels, bags, socks, grips and everything in between. Here at Eye on Golf, we will start reviewing the latest in golf equipment each Tuesday in hopes that our words will help you make a better decision on what's best for you. This week, we give you the new Ping i20 driver.
I get a decent amount of golf clubs sent to me on a regular basis. Any company, any type of club, from strange putters to beautiful, homemade wedges to the latest and greatest drivers. And while my friends get annoyed at me consistently because of it, I try everything out and give it a fair shake. Some are great, some are decent, some are terrible. 
But when I bring a new club out to try, my playing partners usually view it as another new toy in my bag. 
The new Ping i20 driver, with an incredible matte- black finish that makes it look more "expensive Merecdes Benz" than a golf club, is so striking that it lands compliments from anyone without 10 spots of you on the range. 
The driver is absolutely stunning. There is no other way to describe it. If you like a side of beauty with your performance, you need to get your hands on the Ping i20 immediately. It's that good.
Ping basically developed a driver that was "engineered to reduce drag for maximizing clubhead speed" and while all of that is true (I can hit this as far as any driver I've tested, even with a degree more of loft), this is all about the look.
Everyone knows that when you think you look better, you feel better. A new dress shirt you absolutely love. Your favorite dress that makes your eyes pop. Your favorite t-shirt you always seem to wear to watch football in. When you think you look good, normally you're going to feel better.
The same can be said about a golf club. There are times you look down at a club that just doesn't look right. It isn't set up the way you want. It's ugly. It has a huge dummy mark on the top of it. 
I've always said that new clubs, or great-looking clubs, are just as important to your handicap as making sure the screws are all set to your exact swing. 
The Ping i20 is a leader in that. It's one of those clubs you look down at and almost feel like it's impossible to miss-hit. 
One of the first full rounds I played with the i20 I didn't miss a fairway with it, which is as rare as Bubba Watson laying up. 
The coolest part of the i20 experience? After doing some testing with pros about the matte-black finish and the hot, black face, they realized that some felt the black-on-black changed the looks of the loft to the driver. Their solution? Any color paint over the scoring lines (those grooves on the driver club face), matched with the "PING" on the bottom of the club. 
I got a dark red color on the front of the driver and it just adds to the beauty of the club (think about it, have you ever seen the grooves on your club anything but white or black?). The Ping guys told me on the scoring line colors, "if you can think it, we can make it," and it's true, the company is a leader in fitting clubs exactly for that golfer. 
The Ping i20 is for real. It's beautiful, long and exciting. It's one of those clubs that comes in the mail and you immediately stop what you're doing and search out a driving range like a dog looking for a bone. 
If you don't believe me, just go to a local golf shop and look at it. You'll be convinced. 
Want Eye on Golf to review your golf products? Just hit us up on Twitter right here.
The next season of golf has a real chance to be one of the best any of us has ever seen

This season will fascinate as old stars converge with up-and-coming superstars

With a single golf lesson up for auction, Tiger Woods changed some lives forever in Texas this...
The Days have had a rough 2017 from beginning to end

Why in the world would a former FedEx Cup winner hop on 24 hours worth of flights this wee...

Following the debacle at the ANA Inspiration earlier in 2017, Thompson has some thoughts