Agent's take: Cap concerns could leave Seahawks with shorter reign
Seattle may need to release a couple of key players or get them to restructure deals to alleviate some salary-cap concerns,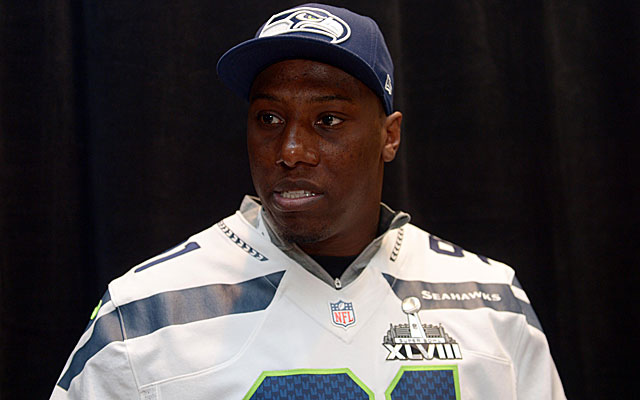 There is talk that the Seattle Seahawks are on the verge of becoming the NFL's next dynasty because they are one of the youngest Super Bowl champions in NFL history. According to ESPN, the average age of the Seahawks' roster is 26 years, 175 days.
The 2003 and '04 New England Patriots are the last repeat Super Bowl winners. New England won three Super Bowls in four years (2001-04). Since then, the Pittsburgh Steelers made three Super Bowl appearances in a six-year span, with Super Bowl wins in the 2005 and '08 seasons. The Steelers also missed the playoffs in two of those six years. Their 2010 Super Bowl season is the last time they won a playoff game and they have missed the postseason in the past two years.
Here's a look at what lies ahead for the Seahawks:
Salary cap
On the surface, Seattle has one of the NFL's worst salary-cap situations heading into the 2014 league year, which begins March 11.
During the offseason only the top 51 cap numbers count on the cap. The Seahawks have slightly more than $127 million in 2014 cap commitments with 45 players under contract. Almost $2.85 million of unused cap room can be carried over from the 2013 season. Once tenders for restricted free agents, exclusive-rights players with expiring contracts and futures contracts for practice squad players are accounted for, Seattle is approximately $4.25 million over the projected $126.3 million salary cap for the 2014 season.
Seattle can solve a majority of its cap issues by releasing defensive end Chris Clemons, tight end Zach Miller and wide receiver Sidney Rice or getting them to take significant pay cuts.
Rice is the least likely pay-cut candidate because he hasn't lived up to expectations since signing a five-year, $41 million contract in 2011 to join the Seahawks. He only had 15 catches for 231 receiving yards and three touchdowns when he tore an ACL in Seattle's eighth game of the season. Rice has an $8.5 million 2014 salary and $9.7 million 2014 cap number. The Seahawks can create $7.3 million of cap room by releasing him.
Miller has been more of a blocker than receiver after landing a five-year, $34 million deal in 2011. That type of money is usually reserved for pass-catching tight ends. He has averaged 32 receptions and 339 receiving yards in his three seasons with the Seahawks. Seattle can save $5 million on the cap by eliminating Miller's $7 million cap number.
Clemons, who turns 33 during the 2014 season, saw his three-year streak of double-digit sack totals end with him registering 4½ sacks in his return from the ACL tear suffered in the 2012 playoffs. His 2014 cap number is close to $9.7 million. Seattle will pick up $7.5 million of cap space by letting him go and $19.8 million of cap room would be created by releasing these three players.
Red Bryant is more of a pay-cut or restructure candidate than a potential cap casualty despite his $8.5 million cap number and $7.5 million salary. As Seattle's only defensive end over 300 pounds, he is critical because his ability to occupy blockers makes life easier for the team's pass rushers and linebackers. Bryant's situation will be resolved quickly since $3 million of his salary is a roster bonus due the fourth day of the 2014 league year (March 14).
Free agency/team needs
The Seahawks have 15 unrestricted free agents, including defensive end Michael Bennett, wide receiver Golden Tate, defensive tackles Tony McDaniel and Clinton McDonald, cornerback Walter Thurmond and kicker Steven Hauschka. Three players, including wide receiver Doug Baldwin, are restricted free agents.
Bennett took a one-year, $4.8 million deal (with an additional $200,000 in incentives) to become a Seahawk when he didn't generate the interest he anticipated in free agency after posting nine sacks with the Tampa Bay Buccaneers in 2012. He led Seattle with 8½ sacks and the team's defensive linemen in playing time (57.39 percent). Retaining Bennett is a priority, according to NFL Media's Ian Rapoport. In order to forgo free agency, Bennett can reasonably ask the Seahawks for a long-term deal with an average salary comparable to the $9 million per year (with $2 million per year in salary escalators based on sacks) that Clemons received on the two-year contract extension he signed in 2012.
The Seahawks might be able to get Tate to take a hometown discount. He indicated that he's open to making a little less money to be on a winning team instead of relocating to play for a loser.
Tate was Seattle's leading pass catcher with 64 receptions and 898 yards. He should be able to command over $6 million per year on the open market considering Robert Meachem signed a four-year, $25.5 million contract (included $14 million guaranteed) with the San Diego Chargers after a 2011 season of 40 receptions, 620 receiving yards and six touchdowns. Josh Morgan received a two-year, $11.5 million deal (with an additional $500,000 in incentives) from the Washington Redskins in 2012. Morgan had 15 catches for 220 yards when his 2011 season ended after five games because of a broken leg. Meachem only lasted one season in San Diego before getting cut.
Rapoport also reported that contract extensions for free safety Earl Thomas and cornerback Richard Sherman, both All-Pros, are on the horizon. Thomas is the higher priority. A new deal should make him one of the NFL's highest-paid safeties. Dashon Goldson's five-year, $41.25 million contract (includes $22 million guaranteed) with Tampa Bay could be one of Thomas' salary barometers. Thomas, whose 2014 cap number is approximately $5.745 million, can create his own cap room if the deal is structured like Seattle's other recent extensions where his guaranteed money is a combination of signing bonus and base salary guarantees in the early years of the deal. The Seahawks will become the only NFL team with two high-priced safeties if Thomas' contract is extended.
Pro Bowl strong safety Kam Chancellor signed a signed four-year, $28 million extension (with $17 million in guarantees) last offseason. An extension for Sherman, who has a $1.389 million 2014 salary, could be difficult if he wants his salary to match his standing as the NFL's best cornerback. Darrelle Revis has that honor with the $16 million-per-year contract he received from the Buccaneers last year that has a team-friendly structure. He became one of the NFL's highest-paid non-quarterbacks with the deal.
Revis' average yearly salary is 48.8 percent greater than the $10.75 million average yearly salary of Champ Bailey, the NFL's second-highest paid cornerback. The previous cornerback salary standard was Nnamdi Asomugha's five-year, $60 million contract ($25 million guaranteed) with the Philadelphia Eagles in 2011. He made $25 million for two seasons of work in Philadelphia before he was released. Cornerback Patrick Peterson of the Arizona Cardinals, a 2011 first-round pick, is angling for a new deal. He could help define Sherman's market value.
Thomas and Sherman's possible extensions and Byron Maxwell's emergence make Thurmond and Brandon Browner, who has been suspended indefinitely under the NFL's drug policy, expendable.
Baldwin will receive at least a second-round restricted free agent tender of $2.124 million since he wasn't drafted. A first-round tender, which should be $3.023 million, is also a possibility because it would dissuade John Idzik, who was a Seahawks front-office executive before becoming the New York Jets' general manager last year, from signing Baldwin to an offer sheet that would be difficult for Seattle to match.
The Seahawks must upgrade the interior of their offensive line, particularly left guard where James Carpenter, a 2011 first-round pick, hasn't developed as expected. Wide receiver and tight end become more of a priority if Tate leaves and Miller is released. The defensive line depth, especially at defensive tackle, should be addressed because of McDaniel and McDonald's free agency. Seattle might also look for another big, physical cornerback in the draft with Browner and Thurmond's expected departures and Maxwell entering his contract year.
Outlook
How big of a championship window the Seahawks have remains to be seen. It could be shorter than expected but Seattle should be a Super Bowl contender for at least the next two seasons.
The Seahawks have been able to stockpile talent and create depth because 16 key contributors were still on their rookie contracts this season.
Seattle's real challenge will be building a roster as the players on low-cost rookie deals become free agents or sign more lucrative new deals. Quarterback Russell Wilson, a 2012 third-round pick with a $662,434 salary in 2014 and a '14 cap number of $817,302, will be eligible for a new deal in 2015. Although Seattle's offense doesn't revolve around him, he can already justify Joe Flacco money ($20.1 million per year/$51 million guaranteed). Wilson has just as many Super Bowl victories as Flacco with better statistics and Pro Bowl berths.
Repeating as champions while Wilson becomes more of a focal point of the offense could give him the ammunition to surpass Aaron Rodgers' deal ($22 million per year/$54 million guaranteed) to become the NFL's highest-paid player.
There could be a mass exodus of talent over the next couple of years because it will be impossible for Seattle to retain all of its good players. Other teams have a tendency to overpay players from Super Bowl teams (i.e.; Dannell Ellerbe, Ricky Jean-Francois, Greg Jennings).
The linebacking unit could have a much different look by 2016. K.J. Wright and Super Bowl MVP Malcolm Smith are entering contract years. Bobby Wagner and Bruce Irvin will be in contract years in 2015.
Left tackle Russell Okung's contract year is also 2015. His six-year, $48.5 million rookie deal (with $29.3 million guaranteed and worth a maximum of $58 million) could be problematic.  Okung isn't an elite left tackle but it will be difficult for the Seahawks to justify to him that he should re-sign for less than his rookie deal as a proven commodity with Pro Bowl honors.
General manager John Schneider has done an excellent job of identifying talent that fits head coach Pete Carroll's vision, especially with undrafted players and in the latter part of the NFL draft. Chancellor and Sherman were fifth-round picks. Maxwell was taken in the sixth round. Smith was a seventh-round pick. Baldwin and wide receiver Jermaine Kearse weren't drafted. There isn't a reason to think that will change.
It will become increasingly harder to sign players to one-year deals like Bennett's as the salary paradigm changes when more players on the team have lucrative contracts. However, Seattle should be a favored destination for talented free agents once it becomes a buyer's market after the first wave of free agency ends.
The San Francisco 49ers should be the competitor that poses the biggest threat to Seattle's supremacy. Seattle's division rival has made three straight NFC Championship Game appearances and one Super Bowl trip in the past three seasons.
---
Joel Corry is a former sports agent who helped found Premier Sports & Entertainment, a sports management firm that represents professional athletes and coaches. Before his tenure at Premier, Joel worked for Management Plus Enterprises, which represented Shaquille O'Neal, Hakeem Olajuwon and Ronnie Lott.
You can follow him on Twitter: @corryjoel
You can email him at jccorry@gmail.com
Everything you need to know about the Packers-Panthers game on Sunday afternoon

The Lions will be wearing their Color Rush uniforms for the first time on Thursday

The Lions look to maintain playoff positioning while the Bears attempt to play spoiler
The Panthers have hired an outside law firm to conduct the investigation

Here's every official injury designation for each NFL team for Week 15

Bennett was one of the few players who escaped punishment after Sunday's melee in Jacksonv...