WATCH: Shin-Soo Choo hits for the cycle
Rangers outfielder Shin-Soo Choo tripled in his final at-bat to hit for the cycle. Here it is.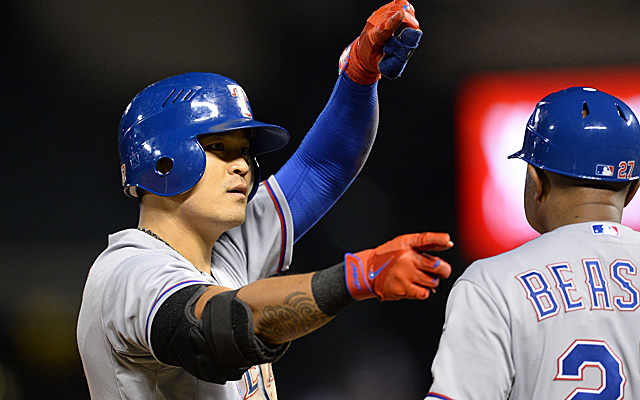 In an otherwise boring -- well, unless you are a Rangers fan, in which case it was lovely -- 9-0 Rangers win, Shin-Soo Choo hit for the cycle and it was by the skin of his teeth. He needed triple, the most difficult leg of the cycle, in the ninth inning to complete the feat and sure enough, he came through.
Here's the entire cycle:
This marks the first career cycle for Choo and the eighth in Rangers history.
Damon Miller Jr. tweeted himself into a corner last week, and he came through with the nug...

Plus the Red Sox can lock down a postseason spot and all you need to know from the world of...

Why the Diamondbacks could be the team to turn this October on its head in MLB
Estrada's new contract is said to be for one year

Jonah Keri talks Toronto Star columnist Rich Griffin

Our annual look back at the preseason predictions and rankings shows lots of good and bad