Reports: Rockets sign veteran forward Ronnie Brewer
Rockets sign veteran Ronnie Brewer to partially-guaranteed deal. Can Houston give him an opportunity to succeed?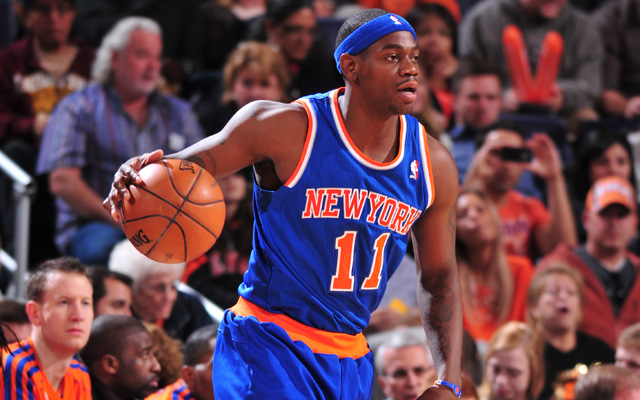 ESPN and USA Today report that the Rockets have reached an agreement with veteran forward Ronnie Brewer on a two-year, partially-guaranteed deal. 
Brewer is one of those odd players who had several good seasons, seems like he can still contribute in meaningful ways, and yet always seems to find himself falling out of rotations. Whether he possesses weaknesses unperceivable to the untrained eye, has terrible practice habits, or whatever, he found his way out of minutes in both Oklahoma City and New York the past two years. 
Houston has well over 15 players signed, so training camp is going to feature some serious competition and a lot of cuts. Brewer should have an edge as a veteran, but we'll have to see whether his struggles from the field are a hindrance on a team that's going to need shooters. 
KD is still battling online critics, while the new Celtics guard is openly disregarding LeBron...

Collins has been working as a broadcaster, and previously coached the Bulls from 1986-89

Before accounting for revenue-sharing payouts, 14 of league's 30 teams reportedly lost money...
Howard considered calling it quits after his second season with the Houston Rockets

Bogut, coming off a broken leg he suffered with the Cavs last season, reunites with Luke Walton...

The incident occurred in Phoenix when the twins were both playing for the Suns