Agent: CB Champ Bailey 'fully healthy,' wants to continue career
Although he's been cut from two teams in the past six months, Champ Bailey still hopes to find a job.
• 1 min read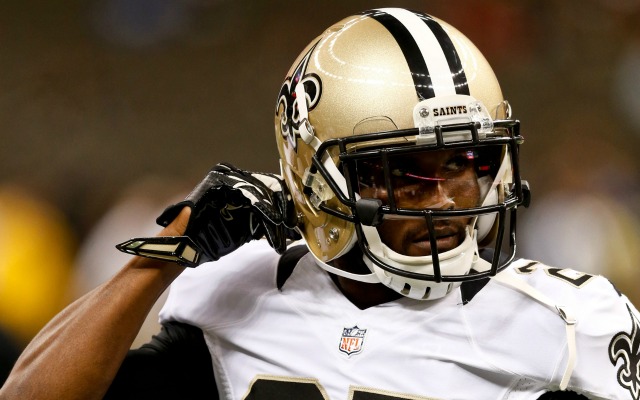 Though it wasn't necessarily a surprise when the Saints cut 36-year-old cornerback Champ Bailey on Saturday, we wondered if the almost surefire future Hall of Famer would retire in the wake of New Orleans' decision.
For now, the answer to that is no, because Bailey wants to keep to continue his 15-year, 12-time Pro Bowl career.
"Definitely, and he is fully healthy now," his agent, Jack Reale, told NFL.com. "He had a plantar problem, which is resolved, but he just missed too much time for the coach's evaluation to be complete and unfortunately in the last two games they didn't throw at him, so he couldn't show his stuff. He is fine."
In reality, though, Bailey -- who's now been released by an NFL team twice in the past six months -- has been injury prone. He only played five games last year for the Broncos as he battled with a foot injury, and after Denver released him in the offseason, he signed for a guaranteed $500,000 with New Orleans in the hopes he could make the team as the No. 2 cornerback.
But Bailey missed plenty of time because of his foot, and New Orleans decided to keep undrafted free agent Brian Dixon instead.
"With a player like Champ, we don't need to see it every day," said coach Sean Payton early in camp. "We just need to see it once in a while."
The Saints apparently didn't see it enough. And thus, New Orleans played Bailey in the fourth preseason game in order to determine if was playing well enough to make the roster. The answer, we suppose, was no.
"Even though I've played 15 years, it doesn't matter," Bailey said last week. "Man, this is a production business. I think every guy going into training camp has to show what he can do. And, you know, I feel good. If they like what I do, then I'll play a lot on Sundays. Plain and simple."
Bailey apparently still hopes he can find somebody who will let him.
Not even 10 stitches could slow down Tom Brady

Here's a look at the NFL's entire postseason schedule for 2018

Follow along live as the Vikings and Eagles battle for a spot in the 2018 Super Bowl
The winner of Sunday's game will be headed for Super Bowl LII

One of the Patriots' biggest plays of the day quickly went south

The winner will be revealed on the eve of Super Bowl LII