If you know your MLS nicknames, you know it's an upset that this happened in Columbus rather than Chicago: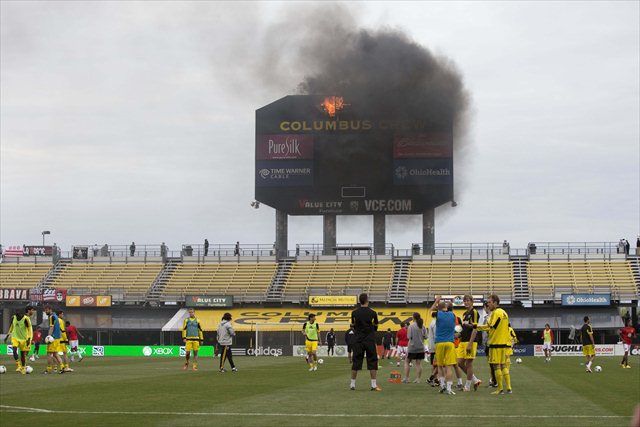 Yes, that's the scoreboard at Crew Stadium on fire, as the team finishes its warm-ups before Saturday night's match against D.C. United. The bad news: the Columbus fire department had to be summoned only minutes before the scheduled kickoff to extinguish the blaze: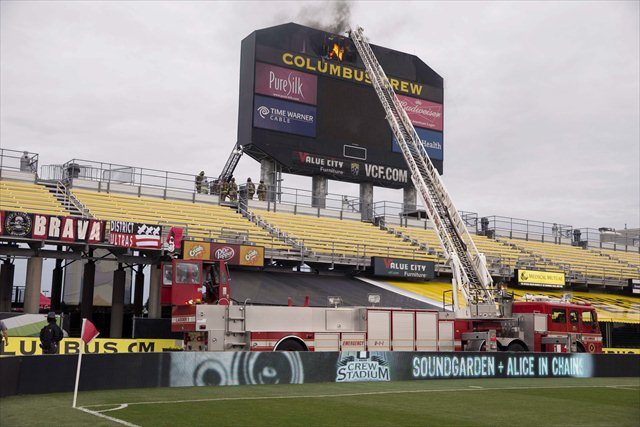 The good news: no one was hurt and, in the end, kickoff was only delayed by 50 minutes. MLS now its answer to the 1994 Atlanta Braves press-box fire.