2014 over/unders: New York Mets
Let's provide some over/unders for you, the fans, to wager on. For example, will Zack Wheeler's strikeout total be over or under 165 this season?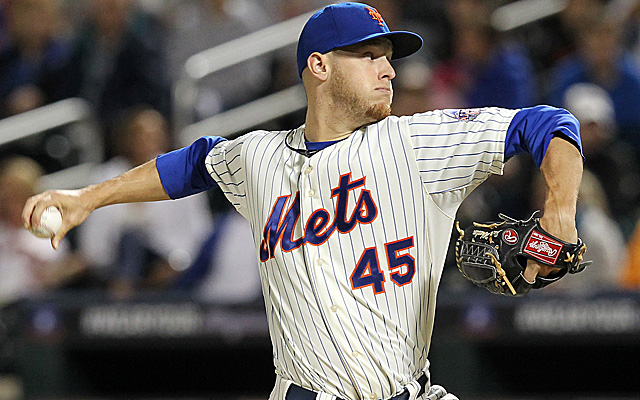 More Mets: Team preview | Likes, dislikes
What are we doing here? Why, we're glad you asked:
As part of our preview of the 2014 season to come, let's roll out a few "over/unders" for each team. That is, we'll assign a number to 10 different categories that, in their own way, will predict one facet of the season ahead. In turn, you, the loyal commenter, will let us know whether you take the "over" or "under" for each category. Stated another way, will the actual figure be higher or lower than the one we've presented? Remember, we're talking 2014 season and 2014 season only.
Up this time are the over/unders for the 2014 New York Mets. Please let us know how you'll be wagering ...
---
Wins: 77
Finish in NL East: 3
Ike Davis home runs: 16.5
Bartolo Colon wins: 12
Number of starters used at shortstop: 3.5
Number of Curtis Granderson home runs: 26
Zack Wheeler strikeouts: 165
Number of Matt Harvey starts: 6
Number of games worse than Yankees: 7.5
Francisco leads the Dominican Winter League with seven home runs

Thome deserves enshrinement and here's why the case against him does not hold up

The Twins have already fortified the bullpen with Addison Reed, and now they want to address...
The Orioles likely want pitching, and the Indians have plenty of it

Halladay died in a November plane crash off the coast of Florida

The power-hitting outfielder is headed to Toronto