Cubs say Sammy Sosa must make amends before being welcomed back
The Cubs celebrated the 100th anniversary of Wrigley Field on Wednesday, but Sammy Sosa was not invited to the ceremony.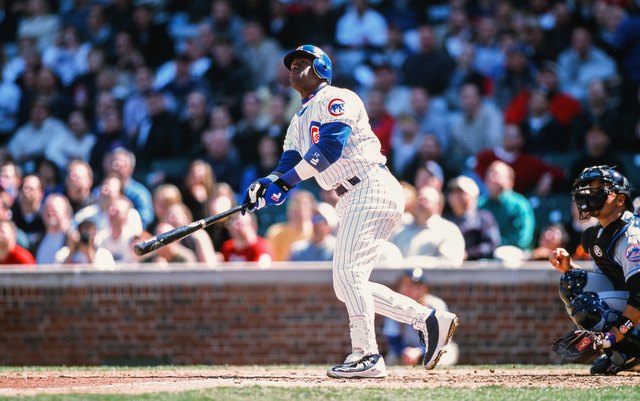 More Wrigley Field: Happy 100th | Lesser known facts | Stat Leaders | Eye on Photos
The Cubs are celebrating the 100th anniversary of the first game at Wrigley Field on Wednesday afternoon, but noticeably absent from the ceremony was Sammy Sosa. He was not invited despite being ballpark's all-time home run king.
According to Jesse Rogers of ESPN Chicago, the organization says Sosa must make amends for some past issues before being welcomed back. That includes mending the fences with former teammates for sitting out the final game of the 2004 season and leaving the ballpark before the game was over. He was traded to the Orioles that offseason.
"There are some things Sammy needs to look at and consider prior to having an engagement with the team," said team spokesman Julian Green. "Sammy Sosa was a Cub that left his indelible print on this franchise, but as it was said by (owner) Tom Ricketts before, he hoped there is a time when Sammy can be back and be with the franchise."
Sosa, now 45, was one of the best players in Cubs history. He hit .284/.358/.569 in parts of 13 seasons on Chicago's north side, winning the 1998 NL MVP with the club. Sosa is the team's all-time leader in home runs (545) and he ranks sixth in WAR (58.5). It seems silly to not have him at park on Wednesday.
Rogers says the Cubs hope to repair their relationship with Sosa before they celebrating the 100-year anniversary of the club moving into Wrigley in 2016.