Franchise bests/worsts: Detroit Tigers
From Ty Cobb to Miguel Cabrera, let's talk about some of the bests and worsts we've seen from the Detroit Tigers.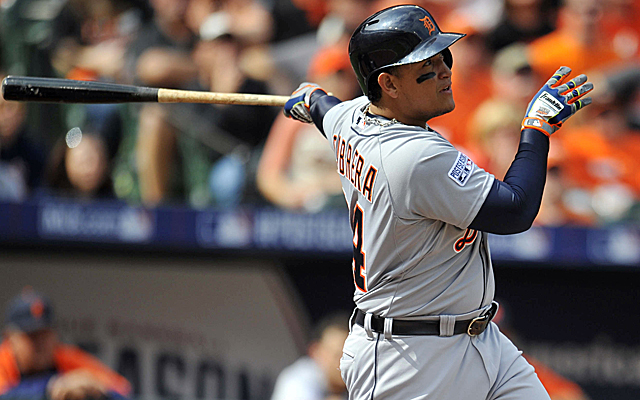 Over the course of the next month, we'll venture through the history of each of the 30 Major League Baseball franchises, discussing some of the best and worst moments, players, teams, etc. It's more a fun snapshot for discussion purposes than a be-all, end-all declaration. We continue today with the Detroit Tigers.
Part of the old guard of the American League, the Detroit Tigers have been playing since 1901 without even a single name change. They've gone to the postseason 16 times while winning 11 pennants and four World Series, most recently in 1984. Let's get to it.
Best team: 1984
Behind legendary manager Sparky Anderson, the 1984 Tigers started 9-0 ... 16-1 ... 26-4 ... 35-5. Sick. Obviously they were in first place through the entire season, going 104-58. They would sweep the Royals in the ALCS and then top the Padres four games to one in the World Series. Sporting a plus-186 run differential, the Tigers led the AL in runs scored and allowed the fewest. Thanks to a pair of players we'll mention a bit later, they had pretty good defense, too.
Perhaps the best part about this juggernaut? They didn't have a transcendent superstar, but instead a large group of very good to great players: Lance Parrish, Lou Whitaker, Alan Trammell, Chet Lemon, Kirk Gibson, Jack Morris, Willie Hernandez, Aurelio Lopez and more.
What a great and well-rounded team.
Worst team: 2003
On the flip side, these Tigers started 0-9 ... 1-17 ... 3-25. They didn't have a single winning month, with their best month being May, in which they went 11-18. Oh, the humanity.
This is the single worst team many of us have seen in our lifetime. Since 1900, only five teams in MLB have had a worse winning percentage than these Tigers, with the most recent team coming in 1962 (expansion Mets). In fact, the 43-119 Tigers of '03 are the only team since 1962 to have a winning percentage worse than .300 and they were all the way down at .265.
Among AL teams, the Tigers were last in runs, hits, doubles, average, on-base percentage, slugging percentage and more. They did manage to rank 13th of 14 in ERA, so there's a small consolation. The starting rotation sported the following records: 6-17, 9-21, 6-19, 1-12 and 3-8.
We could go on, but I'm guessing the Tigers fans here don't care to open this recent wound too much.
Best player: Ty Cobb
The Georgia Peach hung around for 24 years and certainly made his mark as one of the greatest players in the history of the game. He received the most votes for entry into the Hall of Fame with the first class ever, topping Babe Ruth, Honus Wagner, Christy Mathewson and Walter Johnson among the original inductees.
Cobb led his league in runs five times, hits eight times, doubles three times, triples four times, homers once, RBI four times, steals six times, average 12 times, OBP seven times, slugging eight times, OPS 10 times, OPS+ 12 times and total bases six times.
He still has the highest career batting average in MLB history at .366 and it's hard to see that record falling. He ranks second in career hits, second in runs, fourth in doubles, second in triples, eighth in RBI, fourth in steals, ninth in OBP, ninth in OPS+ and sixth in WAR.
With a franchise that has seen so many legendary players over the years, this still wasn't a tough choice.
Best power hitter: Hank Greenberg
Due in part to World War II, Greenberg only got 4,791 at-bats in parts of 12 seasons with the Tigers, but he clubbed 306 homers in that time with a .616 slugging percentage. He led the league in homers four times and RBI four times of just seven full seasons with Detroit, winning two MVPs. He ranks sixth in career slugging percentage and 25th in at-bats per home run.
Best double-play combo: Lou Whitaker and Alan Trammell
I tailored this category because these two didn't/don't (Trammell's still on the ballot but won't get in while Whitaker fell off in his first try) get nearly enough support for the Hall of Fame. In fact, an argument could be made this was the greatest double-play combination in baseball history. I've covered this before, so click here to get more extensive.
Worst managerial stint: Trammell
Poor Trammell. He never had a chance with the hand he was dealt. He was tasked with managing that dreadful 2003 team and stuck around for two more seasons, in which the Tigers won 72 and 71 games. In three years on the job, Trammell went 186-300 (.383). I'm not sure the greatest manager in baseball history could have done better, but we'll never know. Trammell was in the wrong place at the wrong time.
Best one-hit wonder: Mark Fidrych
Sub-entry: Best nickname
"The Bird" took baseball by storm in 1976, going 19-9 with a 2.34 ERA (leading the majors), 1.08 WHIP and an AL-best 24 complete games. He won the Rookie of the Year and finished second in Cy Young voting.
Unfortunately, a "dead arm" -- which ended up being a torn rotator cuff -- ruined the rest of his career. He only made 27 more starts being being forced to retire. In his final two seasons, Fidrych went 2-6 with a 6.86 ERA.
Fidrych is always a good case to keep in mind when some old-school chest-pounder complains about young pitchers being "babied" these days and laments how they need to throw more.
Best moment: Hank Greenberg's grand slam
Greenberg had only just returned from serving his country in World War II on July 1, 1945. On Sept. 30, his ballclub entered the ninth inning trailing the St. Louis Browns 3-2. A loss would've meant facing the Washington Senators in a one-game playoff for the AL pennant, but Greenberg hit a walk-off grand slam to clinch it. They would go on to win the World Series over the Cubs in seven games.
Best moment this century: Magglio
The Tigers hadn't been to the World Series since 1984 and had just endured that horrible stretch mentioned above (Trammell's managerial stint). In fact, from 1994-2005, the Tigers never had a winning record and finished in last place five times. In 2006, though, they won 95 games, the AL wild card and, thanks to Magglio Ordonez, the AL pennant:
Man, I can't express how much I love seeing crowd shots of people jumping up and down going crazy. That's what it's all about.
Best trade: Miguel Cabrera
On Dec. 4, 2007, the Tigers got Cabrera (and Dontrelle Willis) for Cameron Maybin, Andrew Miller, Burke Badenhop, Mike Rabelo and Dallas Trahern. All Cabrera has done is round his résumé into Hall of Fame shape while winning two MVPs and serving as the centerpiece of four straight AL Central champions.
Best plate coverage: Miggy
OK, so I don't have video to judge, say, Ty Cobb, but I wanted to work this in here because it's ridiculous. These are all home runs.
Worst 'bad trade' example: Doyle Alexander for John Smoltz
Whenever "bad" trades involving prospects for veterans are brought up, we're bound to hear about the Red Sox dealing Jeff Bagwell for Larry Andersen in 1990 and the Tigers' 1987 deal to acquire Alexander for newly elected Hall of Famer John Smoltz.
The problem I have with arguing that this is a horrible trade for Detroit, though, is that a trade of a prospect for a veteran is a "win now" move. The Tigers were going for it in 1987 and the trade helped them win the AL East. Alexander went 9-0 with a 1.53 ERA and threw three shutouts in his 11 starts after the deal. Sure, they failed to get it done in the postseason, but if they don't make the trade, maybe they don't get a chance to find out (they only won the East by two games over Toronto).
Smoltz, by the way, was a 22nd-round pick and was 4-10 with a 5.68 ERA and 1.63 WHIP in Double-A at the time of the trade.
Second guessing will always be part of judging trades and I get that. I just don't see how we can look at the Tigers' point of view in 1987 and seriously blame them for this trade.
Worst MVP: Willie Hernandez
Hernandez had a few things going in his favor in 1984. First, the Tigers were so good the BBWAA was likely collectively looking to give the MVP to someone from the ballclub. Secondly, this was right in the middle of a craze to wildly overrate closers now that the save was becoming such an in-vogue stat.
Make no mistake, Hernandez was an excellent closer, saving 32 games in 33 tries with a 1.92 ERA, 0.94 WHIP and 112 strikeouts against 36 walks. He worked 140 1/3 innings, impacting far more innings than closers do these days, but he still only appeared in 80 games.
Sorry, I can't be convinced that the most valuable player in the entire league was a closer, even if he worked multiple innings on many occasions.
Best ejection: Jim Leyland pauses to respect America
He had some beauties, but can this be topped?
So classic.
Best movie character: Billy Chapel
The post-prime pitcher -- portrayed by Kevin Costner -- throws a perfect game in Yankee Stadium in the final outing of his apparently decorated career in For Love of the Game.
Worst call: The Jim Joyce/Armando Galarraga fiasco
We don't really need to go over this again. Joyce "kicked the shit" (Joyce's words!) out of a call at first base that cost Galarraga a perfect game.
How the two dealt with it afterward, though, was a testament to the good nature of so many human beings. Galarraga couldn't have been more classy after having his career moment ripped away from him. Joyce was fully accountable and the two have since become friends -- even teaming up to write a book called Nobody's Perfect.
Worst on-field moment: Mickey Cochrane beaned
Hall of Fame catcher Cochrane was hit in the head with a pitch on May 25, 1937. It nearly killed him and ended his playing career. This was back in the pre-helmet days, keep in mind.
Cochrane was 34 at the time and only a few years removed from winning his second AL MVP. He was hitting .306/.452/.490 that season, so he was likely deprived of a few more very good to great seasons as the Tigers' venerable backstop. 
Best at "saving his bullets:" Justin Verlander
I wanted to work Verlander in here somehow and I'm gonna go with how great prime Verlander was at bringing his top velocity so late in his outings. So many times we would see him hitting low-to-mid 90s early in games only to be dialing up high-90s or even triple digits in the seventh, eighth or ninth in dominant starts. So many things about vintage Verlander were fun to watch, but this was probably at the top of the list for me.
Best tripler: Sam Crawford
A good trivia question for casual fans (or even non-Tigers die-hard fans) is who holds the record for the most career triples. It's Crawford with 309. He led the league in triples six times and finished second three more times.
Best logo: Old English D
C'mon. This might be the best logo in the sport.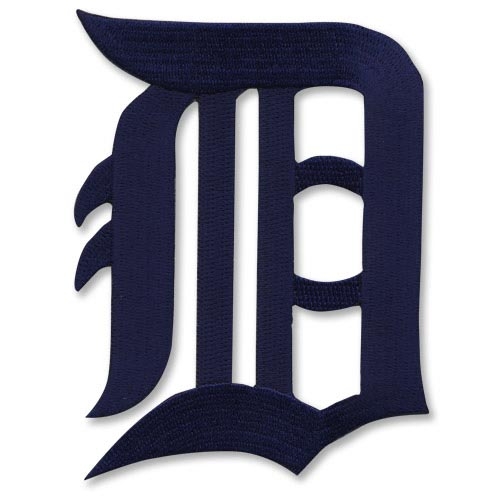 ---
So what else should be added to the list, Tigers fans? This obviously isn't everything in the history of this storied franchise. I didn't even get to, among others, Al Kaline, Charlie Gehringer, Hal Newhouser, Norm Cash et al. Add with impunity via the comments section, Detroit faithful.
Up Next: On Monday, we'll look at the best and worst moments for the Minnesota Twins.
>> Want more franchise bests/worsts? CHC | MIL | STL | CIN | PIT | CLE
Our Black Friday FA shopping guide includes a starting pitcher, slugger, super sub, and re...

Get 15 percent off any order of more than $75 at CBS Sports Shop

Need a gift for someone who loves baseball? We're here to help as the holidays approach
Several prominent Japanese-born Mariners and ex-Mariners have said they will help as well

Get your sports fans something that they'll wear all year

No, you're not imagining things. This MLB offseason has been very slow compared to the last...