Diamondbacks' Patrick Corbin may not pitch until June
D-backs lefty Patrick Corbin is working his way back from March Tommy John surgery. He may not see game action until May or June of next season.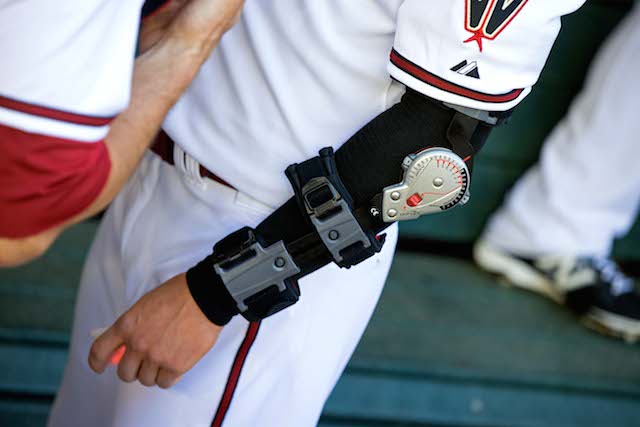 Diamondbacks left-hander Patrick Corbin underwent Tommy John surgery in late March, so it was at one time conceivable that he'd be in game shape by the start of the 2015 season. That, however, doesn't appear to be the time-table the team has in mind ... 
#Dbacks will be conservative with Corbin. They hope to get him back in May, June 2015, Gibson said.

— Jack Magruder (@JackMagruder) August 26, 2014
That's a prudent approach, but it also means that the D-backs, who will no doubt have designs on contention next season, will miss out on perhaps two months or more of starts from Corbin. This schedule, however, may help Corbin avoid some of the early command struggles that many pitchers endure coming off Tommy John. 
Corbin, 25, enjoyed an All-Star season in 2013, as he pitched to a 3.41 ERA (112 ERA+) and 3.30 K/BB ratio in 208 1/3 innings of work. Across parts of two big-league seasons, he owns an ERA+ of 103. 
Get 15 percent off any order of more than $75 at CBS Sports Shop

Get your sports fans something that they'll wear all year

No, you're not imagining things. This MLB offseason has been very slow compared to the last...
Francesa will retire from radio next month, so he'll have plenty of free time next summer

The Twins need help in the rotation, and they may look to the trade market to find arms

Here are the bullet-points of what went down Tuesday regarding MLB and the Braves' punishm...