Jose Abreu deal with White Sox finalized, pending physical
Cuban slugger Jose Abreu is finalizing a six-year, $68 million deal with the White Sox.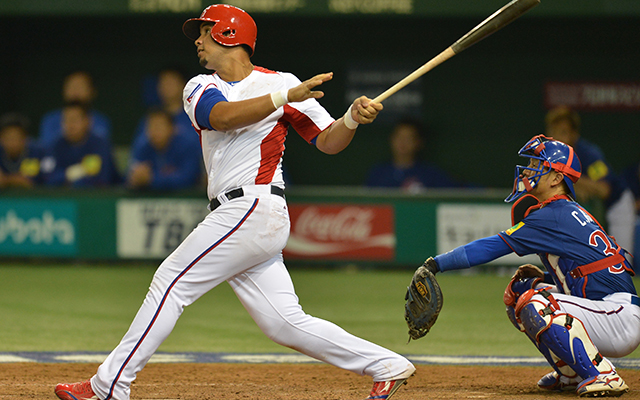 Many reports Thursday surfaced about Cuban slugger Jose Abreu being close to a deal and several -- including Danny Knobler -- reported the White Sox were considered the frontrunners to land him with a big deal. Now, CBSSports.com's Jon Heyman confirms earlier reports that Abreu has agreed to a six-year, $68-million contract with the White Sox, pending the outcome of a physical.
A $68 million deal would mean that Abreu has landed the richest contract ever for an international free agent -- note that the Rangers paid more for Yu Darvish, but a large chunk of that was the posting fee going back to Darvish's NPB ballclub, the Nippon Ham Fighters.
Abreu, 26, hit .345 with 19 homers and 60 RBI in just 264 at-bats in the 2012-13 Cuban season. His best year came in 2010-11, when he hit .453/.597/.986 with 33 homers and 93 RBI in -- are you ready for this? -- just 66 games.
Obviously the competition there isn't as stiff as Abreu will face in the states, but after the contributions we've seen to playoff teams real quickly after defecting from Cuba by Yoenis Cespedes and Yasiel Puig the past two seasons, there's reason to believe Abreu can help immediately.