Dodgers found negligent in Bryan Stow civil trial
A civil trial stemming from the 2011 beating of Bryan Stow outside Dodger Stadium has resulted in a judgement against the team.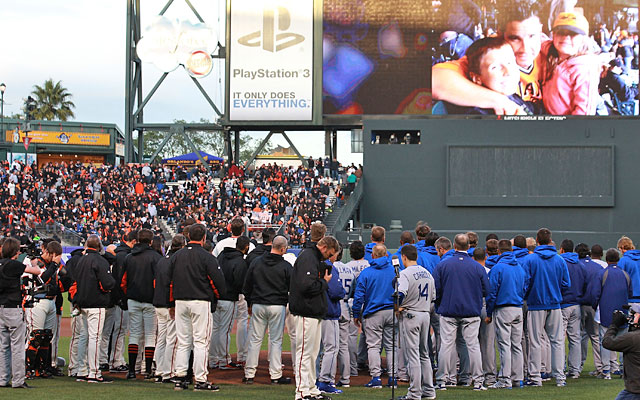 More MLB: Power Rankings | Expert Picks | Latest news & notes | Fantasy news
After a week a deliberations, the jury in the Bryan Stow civil trial has found the Dodgers negligent in the 2011 beating of Stow, a Giants fan, outside Dodger Stadium that left him severely injured and permanently disabled. As the AP notes, the jury did not find former Dodgers owner Frank McCourt to be negligent. 
The Stow family was seeking damages of roughly $60 million to cover extensive medical bills and the likelihood that Stow, who suffered brain damage in the attack, will likely require care for the rest of life and also to cover pain and suffering. As CBS Los Angeles reports, they didn't get anything close to that:
Jurors awarded approximately $18 million in damages to Stow, but found the Los Angeles Dodgers LLC was only 25 percent responsible for the injuries Stow suffered in the Opening Day attack two years ago.

...

The verdict means the Dodgers business entity must pay about $4.5 million.
The remainder of the award is to be paid by the two men who assaulted Stow. Louie Sanchez and Marvin Norwood were convicted of kicking Stow in the head multiple times in a stadium parking lot after the 2011 home opener between the Giants and Dodgers. Both men accepted plea deals in February and were sentenced to prison.
Inasmuch as this verdict is concerned, the problem for the Stow family is that the attackers almost certainly have no money.